Nothing beats the moment you step into your holiday villa for the first time. As you open the door, the children rush in to choose their bedrooms and dip a toe in the glistening blue pool, while you enjoy the smell of fresh linen and look for the best spot in the garden to sip a cool glass of wine in the evening.
If you are planning a villa holiday this summer, chances are you are looking for somewhere to spend quality time with loved ones. But ensuring the accommodation has everything you need for an extended stay can be a challenge, especially if you are trying to juggle lots of different demands. So, to make it a little easier, we've created a series of virtual tours, which give you the chance to 'walk' around some of our beautiful villas and find the perfect retreat.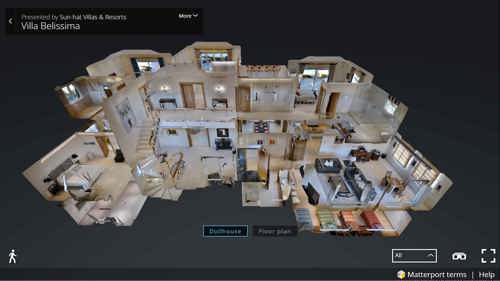 Whisking you away to Portugal, our 3D walk-throughs take you around our villas in the Algarve, in popular resorts such as Vilamoura, Carvoeiro, Quinta do Lago and Vale do Lobo. The tours make you feel like you are really there with 360° images of each of the rooms – from sweeping staircases and spacious dining areas to the magnificent master suite. You can even view these properties in a 'dollhouse' style, giving you a fantastic overview of the villa in its entirety.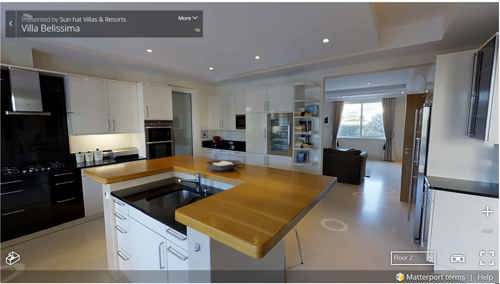 As well as fuelling your holiday daydreams (especially on gloomy days), this tool also helps you to answer practical questions like who will sleep where, and whether there is space for the kids to play as you relax. But while it might remove unexpected surprises, it certainly does not take away any of the excitement. In fact, we think you'll be hopping on to your computer to take another look, even after you've booked your holiday!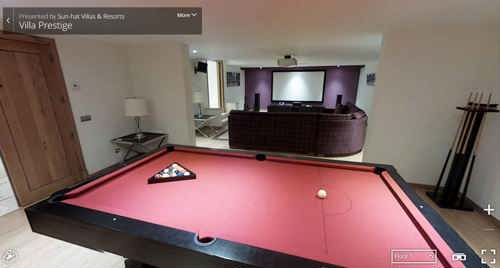 In the coming months, more walk-through images of the stunning gardens and pools will be added to the collection. We're also going to be using drones to capture the outdoor areas at our properties so you can get a feel for what suits you best. Don't forget to check out our

 

birds-eye view of the Algarve's Vale do Lobo resort, which was also filmed using drones.
Lucian Andries, our Holiday Care Specialist, on location with the camera equipment.
The tours, which have been produced by our resort staff and powered by Matterport, are available on our website - just look for the '3D Tour' link in the search results and on the property pages. There are currently more than 20 available, including Villa Katy Quinta do Lago, Villa Bellevue, Casa Colina do Mar Quinta do Lago and Villa Prestige Algarve.