Are you preparing a Eurovision Song Contest party for this year's festivities in Lisbon? Why not go one step further and take a trip out to the Portuguese capital? Taking place between 8 – 12 May 2018, this year's Eurovision will certainly be a true taste of Portugal hospitality.
See the sights of Portugal's hilly, coastal capital city, wander amongst its ancient Old Town, and frolic in the city's contemporary district, Praça do Comércio, where this year's Eurovision Village will take centre stage.
To keep you occupied in between performances at the Altice Arena, we've put together a list of must see tourist attractions and things to do in Lisbon during your Eurovision excursion.
Take in some history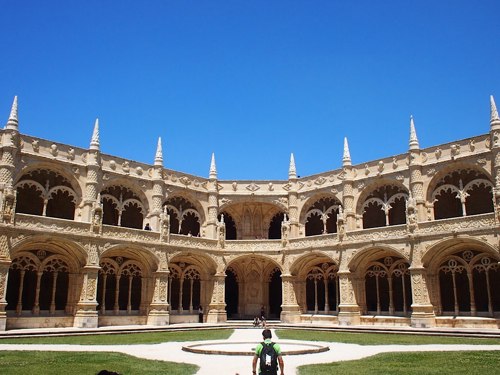 Visit the resting place of Portuguese explorer, Vasco da Gama, in the Jeronimos Monastery. A stunning church built during the 1500s as part of a magnificent monastery, the building today is listed as a World Heritage site and is visited by thousands of tourists and locals each week.
Described as the 'Sagrada Familia of Portugal' because of its wide congregation hall, domed gothic ceilings and towering pillars, the Jeronimos Monastery is widely admired by one and all. Not only as a remarkable example of early architecture, it is also recognised as an integral part of Portuguese culture and identity.
Add some colour to your stay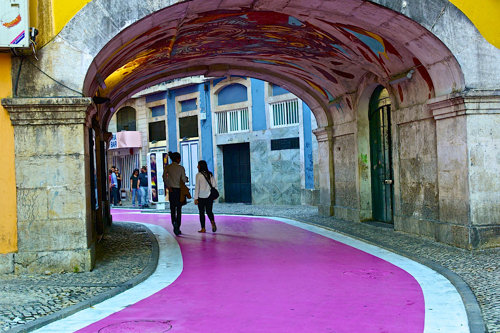 Regarded as the 'Capital of Cool', the streets in Lisbon are known for their vibrancy; from the street musicians and multi-lingual visitors, to the colourful walls of the Cais do Sodre.
Once known as Lisbon's 'red light district', Cais do Sodre is now filled with aspiring musicians, quirky bars and street artists. It's trendy atmosphere makes for a great place to grab a bite to eat or drink and the painted walls, bridge arches and floor murals make for stunning Instagram backdrops. One of our favourite dinner spots here, is Casa de Pasto, as it harks back to 19th Century Lisbon cuisine, serving up fresh clams and bacalhau (codfish).
While you're spending some time down in this district, head over to Lisbon's biggest food market, the lively Mercado da Ribeira, open all week (except Sundays) 6am - 2pm. This place is perfect for buying fresh fish, cheeses and sampling some of Portugal's finest wines.
Lisbon's disco scene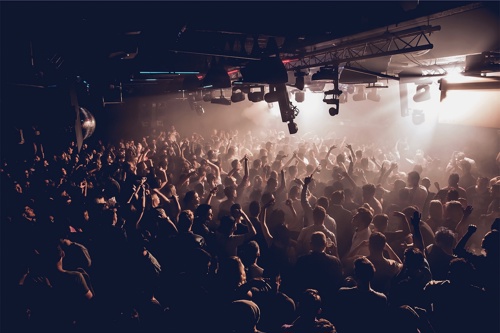 To round off the evening, head over to one of Lisbon's best nightclubs, Lux Fragil. Located by the Santa Apolonia train and metro station, this nightclub is housed within an old warehouse and consists of three floors; the first for dancing, the second is a bar, and the third floor is a terrace, perfect for looking out over the city and famous River Tagus at night.
Playing a range of techno, house and pop-culture, as well as hosting local DJs, this is the ideal venue to continue the party.
Take a look at the nightclub in action, via its Instagram.
Futuristic Lisbon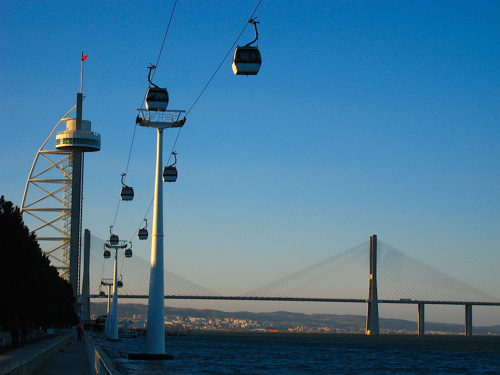 Take a detour from the city's oldest quarters and head to the futuristic side of Lisbon, known as Parque das Nações, right beside the 2018 Eurovision Village. Take the metro, which stops at the stunning Oriente Station – a railway station that is as grand as it sounds. Quilted in glass, this place looks like something straight out of a science-fiction film.
This redeveloped area on the River Tagus is filled with green spaces, public art and contemporary structures such as the Teatro Camões and the Oceanarium, a state-of-the-art sea life centre.
It's worth seeing this area from above, as the concrete floor is dotted with patterns only seen from the sky – take advantage of the nearby cable cars that run parallel to this quarter and look out for the crab and dolphin floor murals below. Get the camera out ready, as there will be some great photo opportunities here.
Get an ear full of Fado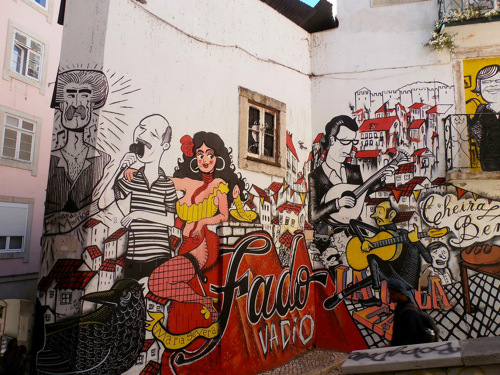 Get a sense of Portugal's musical heritage ahead of Eurovision, with a display of fado, a genre that can be traced back to Lisbon in the 1820s. Visit one of the 40 fado music houses sprinkled around the city and discover the wonders of the genre which, in 2011, was declared World Heritage by Unesco.
It's impossible to come to this city and not experience its rich music scene - from acoustic tunes on cobbled street corners, to soothing sounds of Portugal's traditional 'fado' music echoing from inside the city's bustling bars and taverns.
Located in the city's oldest and most emblematic neighbourhoods of Bairro Alto is fado house and family run restaurant, A Severa. Serving classic Portuguese cuisine and an atmosphere to be rivalled, A Severa is one of the finest examples of Lisbon's fado houses still operating and thriving today.
To get the full flavour of fado during your stay, take a look at the other fado houses around the city.
Celebration of diversity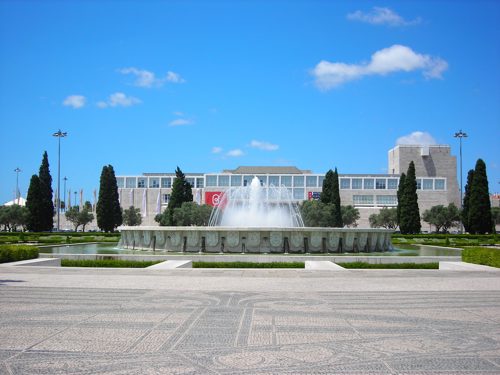 Built to champion Lisbon's diverse culture, the museum of Centro Cultural de Belem, was designed as an 'open city', a space where people from all walks of life can meet up and experience a variety of cultural activities and events.
Overlooking the picturesque River Tagus and regarded as a national and international landmark today, it is a must see on your Lisbon Eurovision excursion. The space consists of buildings, streets, plazas and bridges, all of which celebrate the diversity of its residents by channelling various forms of architecture, music and language. What better way is there to see the city than to experience the heart of its cultural centre?
To complete your stay in the 'European Capital of Cool', take a look at our stunning portfolio of villas near Lisbon.