If you fancy yourself as an intrepid explorer, whether a hiker or biker, and want to combine your hobbies with the holiday of your dreams, then look no further than sun-drenched Portugal.
Not only boasting sublime coastlines and dreamy beaches, Portugal offers you the chance to tap into your inner Christopher Columbus, if discovery is what you're after. This corner of the world is recognised for its thrilling hiking and trail running routes, ideal for those looking to explore new patches of land.
So for those of you with a zest for sun, sea and adventure, we've put together a list of routes in some of Portugal's most popular areas we think would be perfect for you – coastal and rural explorations on foot or by bike:
Beach hiking in the Algarve
Not one for the faint-hearted, the Praia do Telheiro beach trail is tailored towards those who like to live life on the edge. If you love a challenge, this route – perched on the edge of Portugal's southern-most tip, the Algarve – could be the one for you.
Stretching almost four miles, it provides stunning landscape views of the velvet ocean. As well as this luxury, you'll be able to take an up-close look at the rugged rock formations that line the waters. Recognised as a site of special geographical significance, the rock faces along are aged between 50 to 90 million years' old.
Unsurprisingly, this jaw-dropping environment plays host to an abundance of wildlife lucky enough to call this place home. Nestled along the way, you can find Kestrels, Peregrine Falcons and Warblers – practically a bird watchers paradise.
After your pilgrimage, you'll come face to face with Praia do Telheiro itself; jaunty cliffs enclose this sandy little enclave, and the allure lies in the fact that it's rarely visited. This beach gets both a dose of sunshine for large portions of the day, but also some wild rapids – perfect for sun-bathers and thrill seekers. The untamed nature of this beach is something that is hard to beat elsewhere.
Trail walking in Western Algarve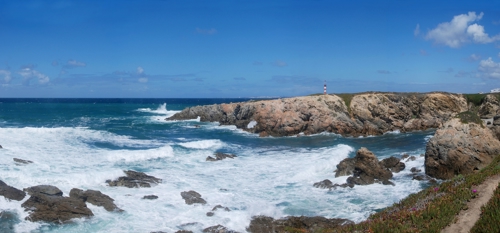 If you're looking for a hillside jaunt, with panoramic views of the Portuguese countryside, this walk, known as the Bordeira Trail, could be for you. Take either the 3.1 mile or 8.7 mile route, depending on your plans for the day and enjoy the breathtaking views of the Vicentine Coast. Today, this is a nature reserve that plays host to all kinds of fauna teaming with vibrant marine life such as coral and shellfish.
Along the walk you'll begin to imagine you've fallen into a scene from Jurassic Park (minus the dinosaurs!). Including wild forests, exotic streams and mysterious looming mountains, this coastline has it all.
If taking you back to this 'Land Before Time' wasn't enough, it's even possible to absorb all this from the comfort of your own bike saddle as cycle routes are also available and ideal for bikers of all abilities
History tour through Lisbon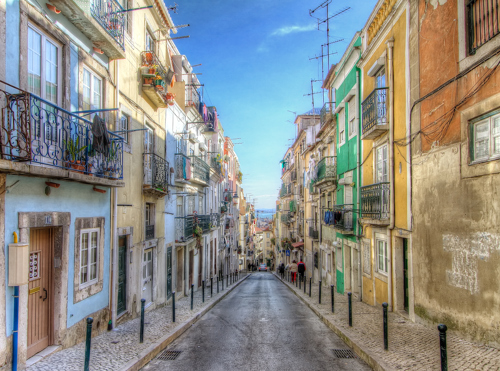 If you're planning a whistle-stop tour to visit the Portuguese capital, Lisbon, then a must-see on your list should be the walking history tour through the 2,000 year-old streets.
The tour, taking around four-hours, introduces visitors to the old-town sites of the capital, flowing through the bustling market streets, cobbled hideaways and old chapels. You'll stop at São Jorge Castelo (Castle of Lisbon) – a popular religious stop-off with awe-inspiring beauty - and the surrounding neighbourhoods, including Alfama, São Vicente, Graca and Mouraria.
You'll of course get a taste of the much-loved Portuguese culture, with sounds of traditional music 'fado' drifting through the streets and the smell of delicious food and drink on offer for you to sample as you wander. Embark on the city-tour and see Portugal in a new light.
Wilderness walk in Lisbon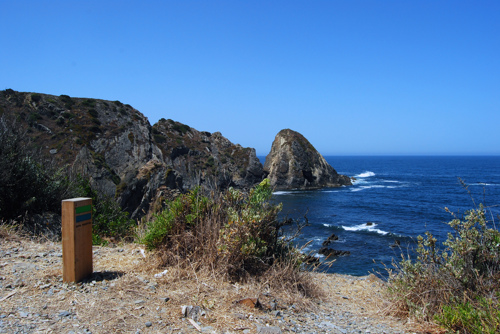 © Cláudio Franco, Flickr
If you're in and around Lisbon, take a train, bus or taxi out towards the Brejão region – around a two hour journey- to face the Rota Vicentina walk. Brejão is known for having some of Europe's most loved beaches all lined with charming cliff faces. The delights of this corner of Portugal is that not many travellers know of the beauty on display here, with many choosing to flock to the more popular touristic-areas of Lisbon.
Sitting alongside the Atlantic Coast, this wild walk is perfect for nature lovers who dream of unspoilt coastlines, beach-living and eating alfresco with views of the sea. There are various trails that fringe this coastline, but the most frequented route has to be the aptly named 'Fisherman's Trail', once used as a transport link for fisherman and locals catching their lunch.
If you're looking for a way to challenge yourself in the great outdoors, then this long hiking trail, totalling 125km, is ideal for you and your travelling companions – rest up after a long day of walking by sampling the seafood cuisine on offer at Restaurante A Ilha, nearby the Rota Vincentina route, where the 'Historical Way' and 'Fisherman's Trail' intersect. A family-run restaurant with over 40 years of history, offers grilled meat and fresh fish, with regional sweets unique to Portugal.
If you're looking for somewhere to rest your head after a long day of exploring, take a look at our profile of luxury Algarve and Lisbon-based villas.