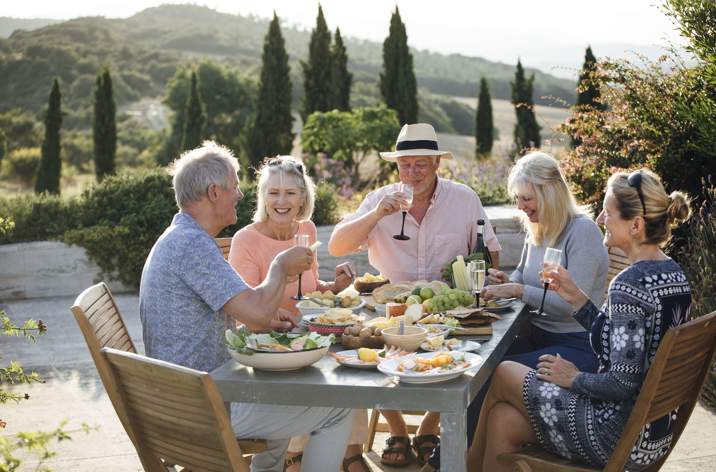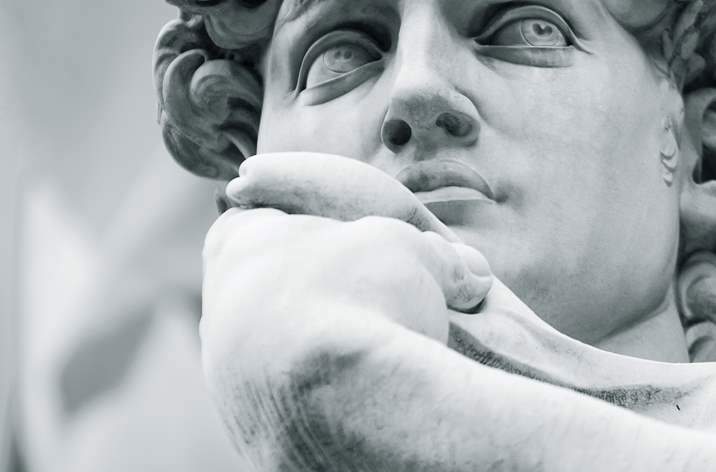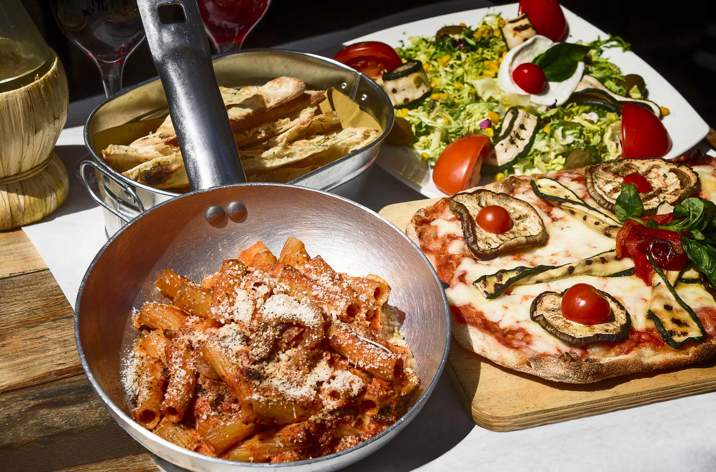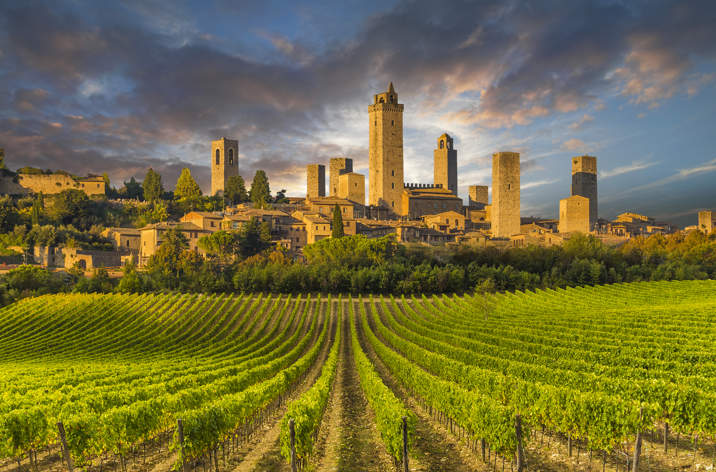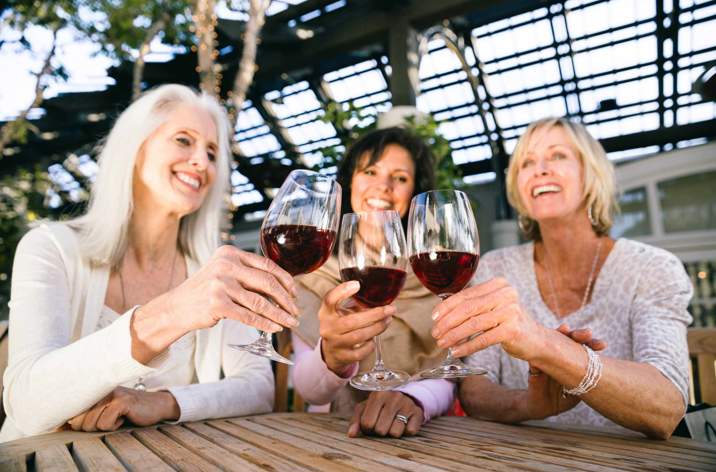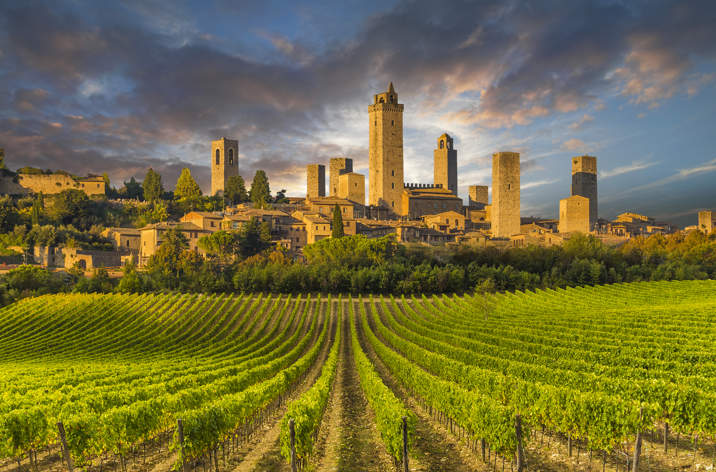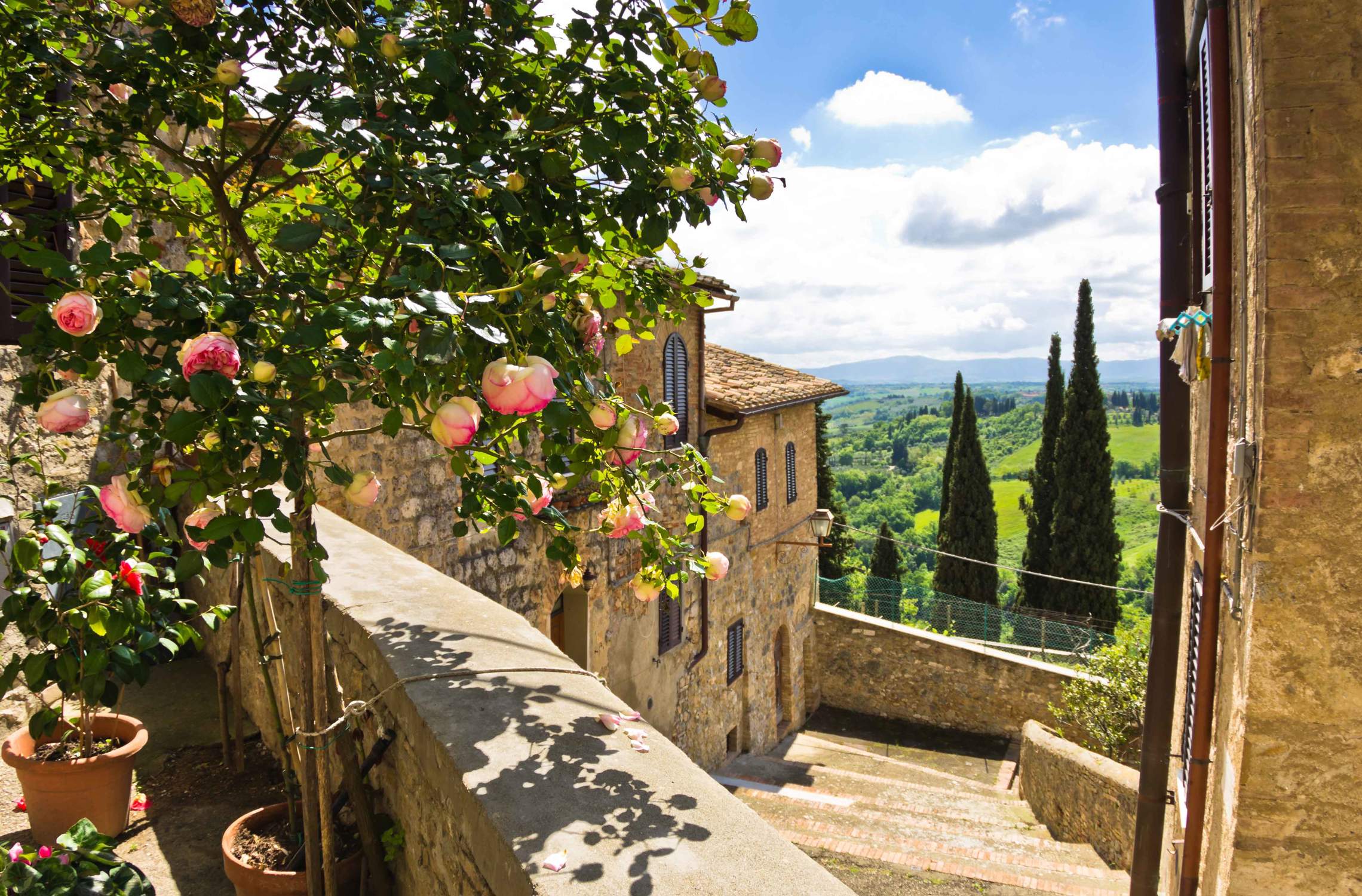 Stunning Landscapes and Rolling Hills
Tuscany is renowned for its stunning landscapes of rolling hills, olive groves and vineyards; a warm sunny climate in the summer months, and also for its rich artistic legacy, where Tuscany is widely regarded as the true birthplace of the Italian Renaissance. Dante, Botticelli, Michelangelo and Leonardo da Vinci, to name but a few, are some of the influential people in the history of arts and science that have made their home in the region. Tuscany also has a unique culinary tradition with season driven cuisines and famous wines (the most renowned of which include Chianti and Brunello di Montalcino).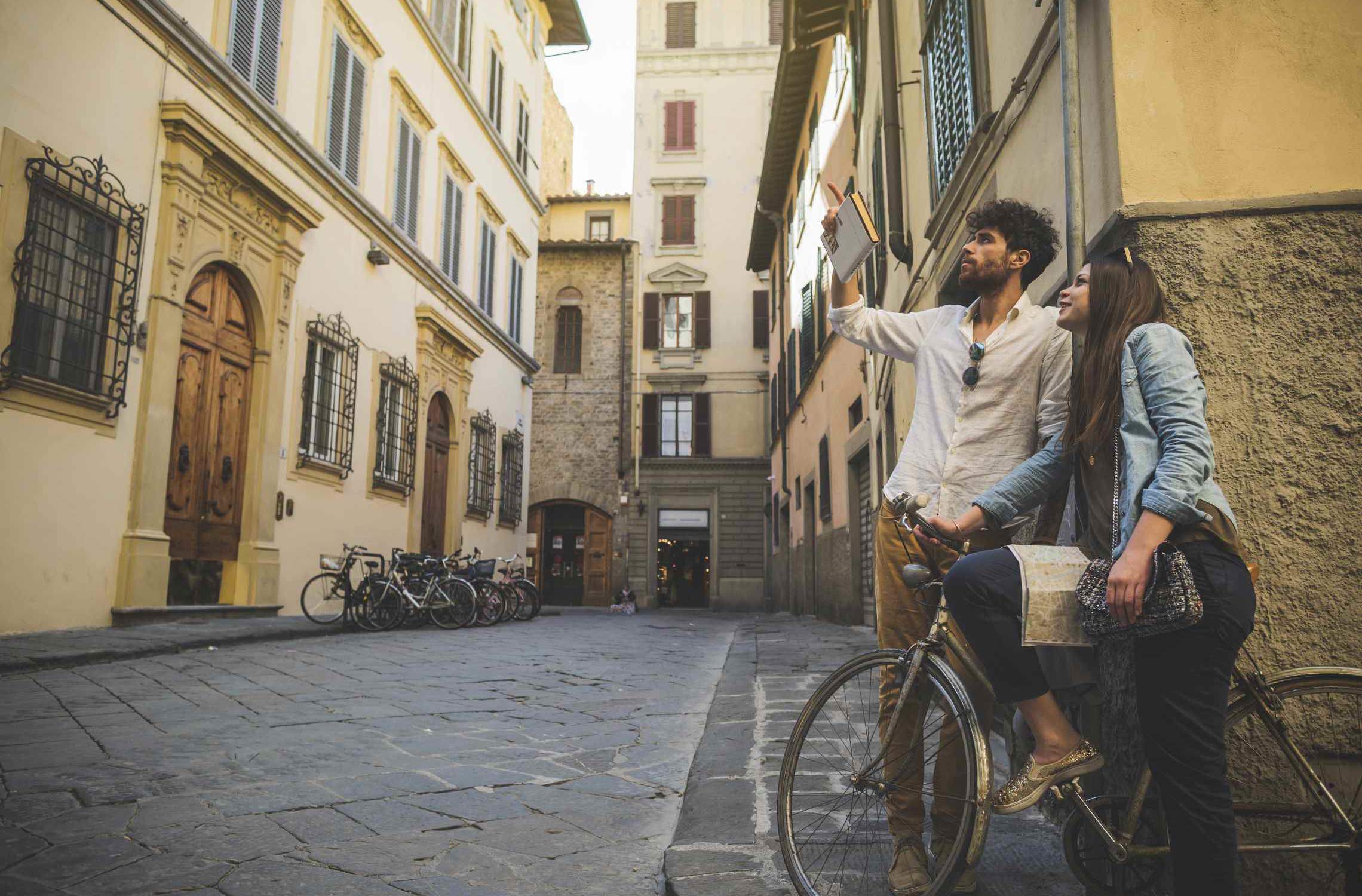 In addition to the stunning scenery and the tranquil, relaxing environment that the Tuscany region affords, there is always plenty to do with your family and friends! Stay in one of our luxury Tuscany villas and practice your Italian cooking, go wine tasting in the fabulous Chianti vineyards, or walking in the hills and olive groves. Or why not go swimming in your own private pool, for a bicycle ride, play tennis or golf, or visit the beautiful local villages. Of course, you mustn't forget trips to the magnificent cities of Florence and Siena, both of which are steeped in history and tradition.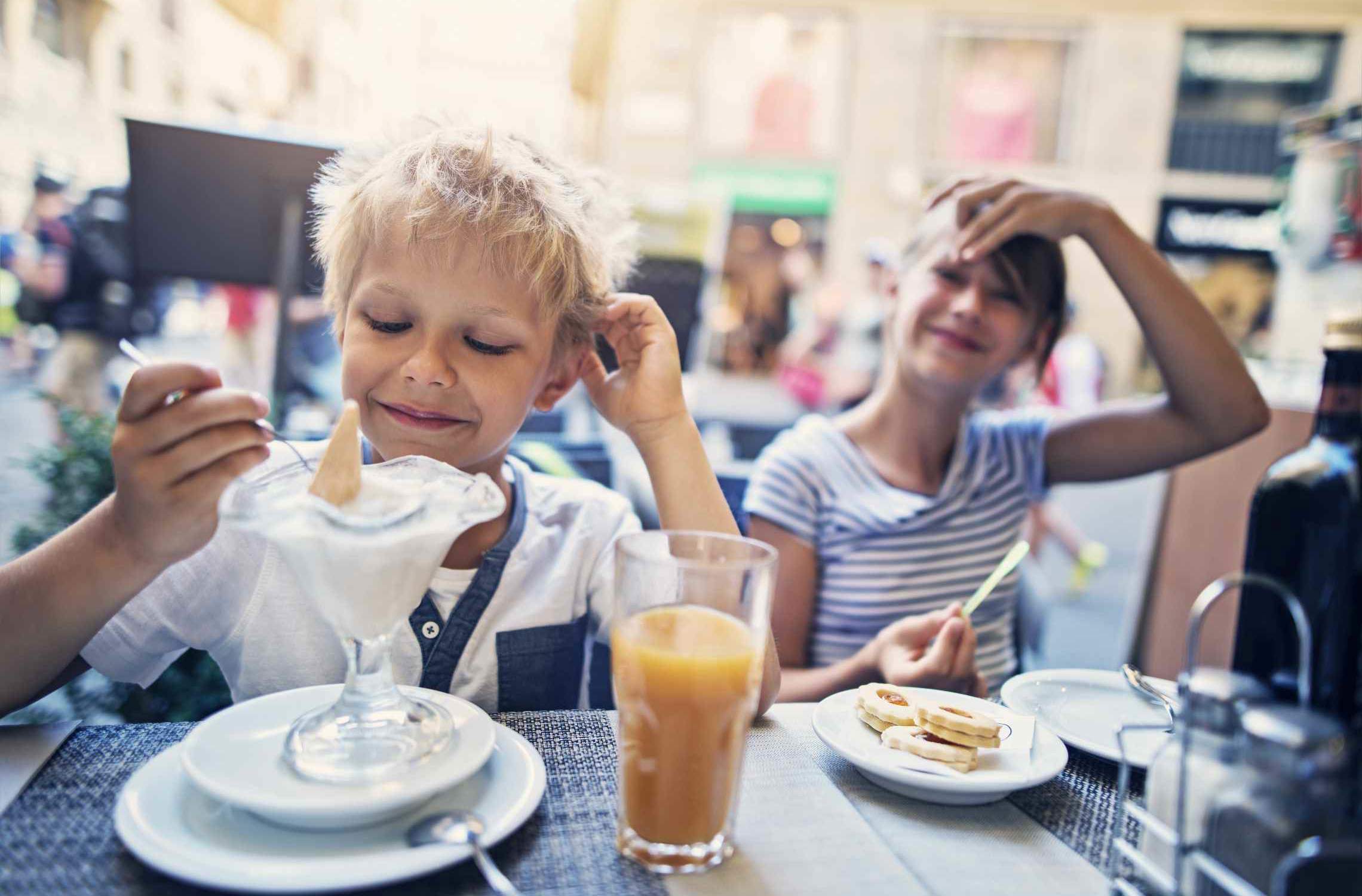 One of the great holiday experiences when staying at a villa in Tuscany is to have a private dinner cooked for you by your house keeper (where applicable) or by one of the fabulous local gourmet chefs. It has to be said that Italian home cooking really is second to none, with the use of tasty seasonal and local ingredients and complimented by a glass (or two!) of the fine local wines. You can spend many a fine evening relaxing at your villa with your family and friends, enjoying the fine food and the stunning scenery long into the summer evenings.
Sit back, relax, grab a glass of chianti, and browse through our portfolio of stunning villas in Tuscany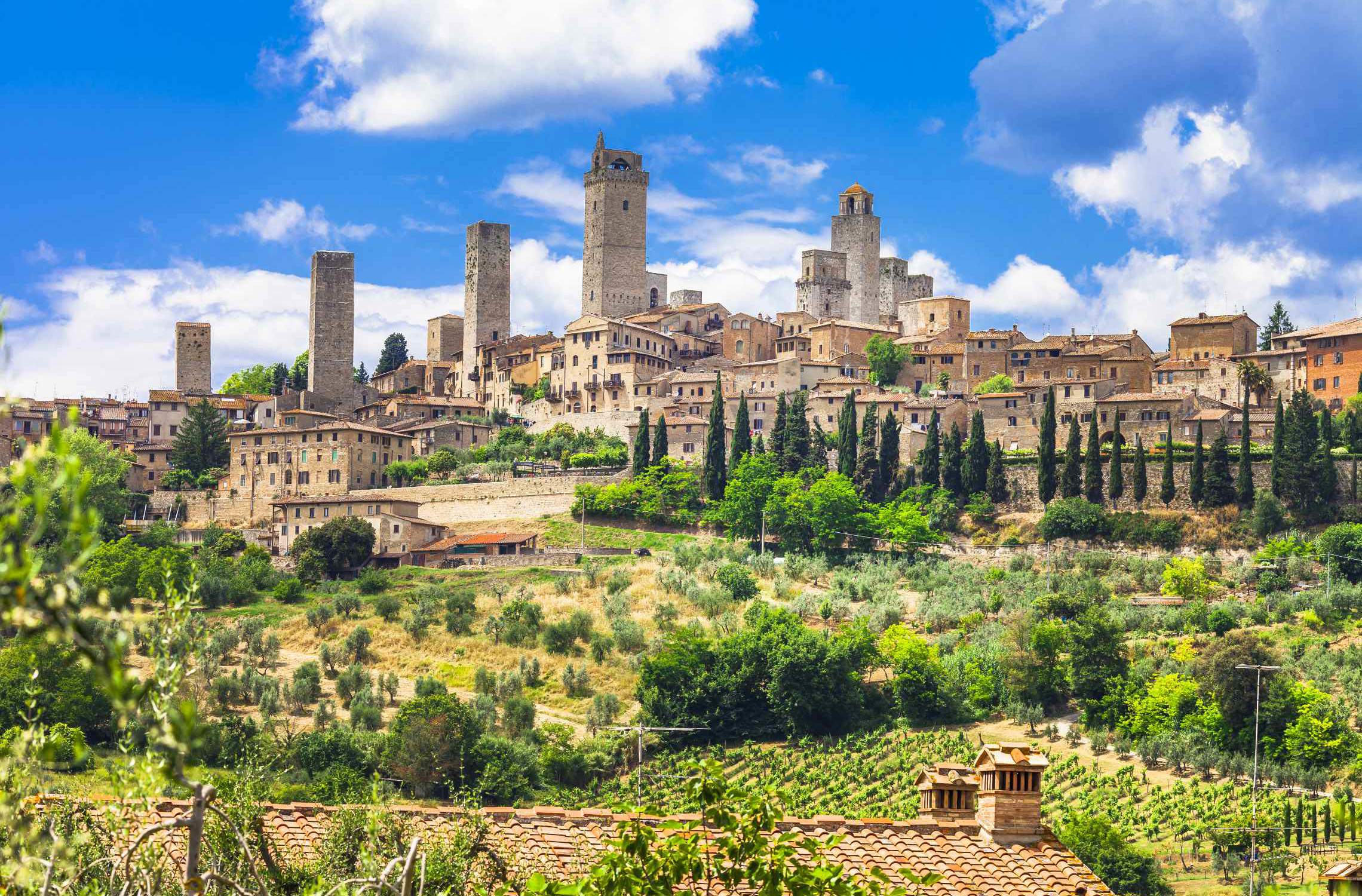 Stunning Landscapes and Rolling Hills
Chianti offers a unique landscape, with green gentle hills covered with a dense concentration of vineyards and olive groves, vegetable gardens, orchards, hilltop cypresses, terraced slopes and wooded valleys, small stone villages, characteristic parishes and countryside homes in stone. The Chianti landscapes are so beautiful that they inspire huge numbers of photographs which in turn become postcards and calendars distributed across the globe.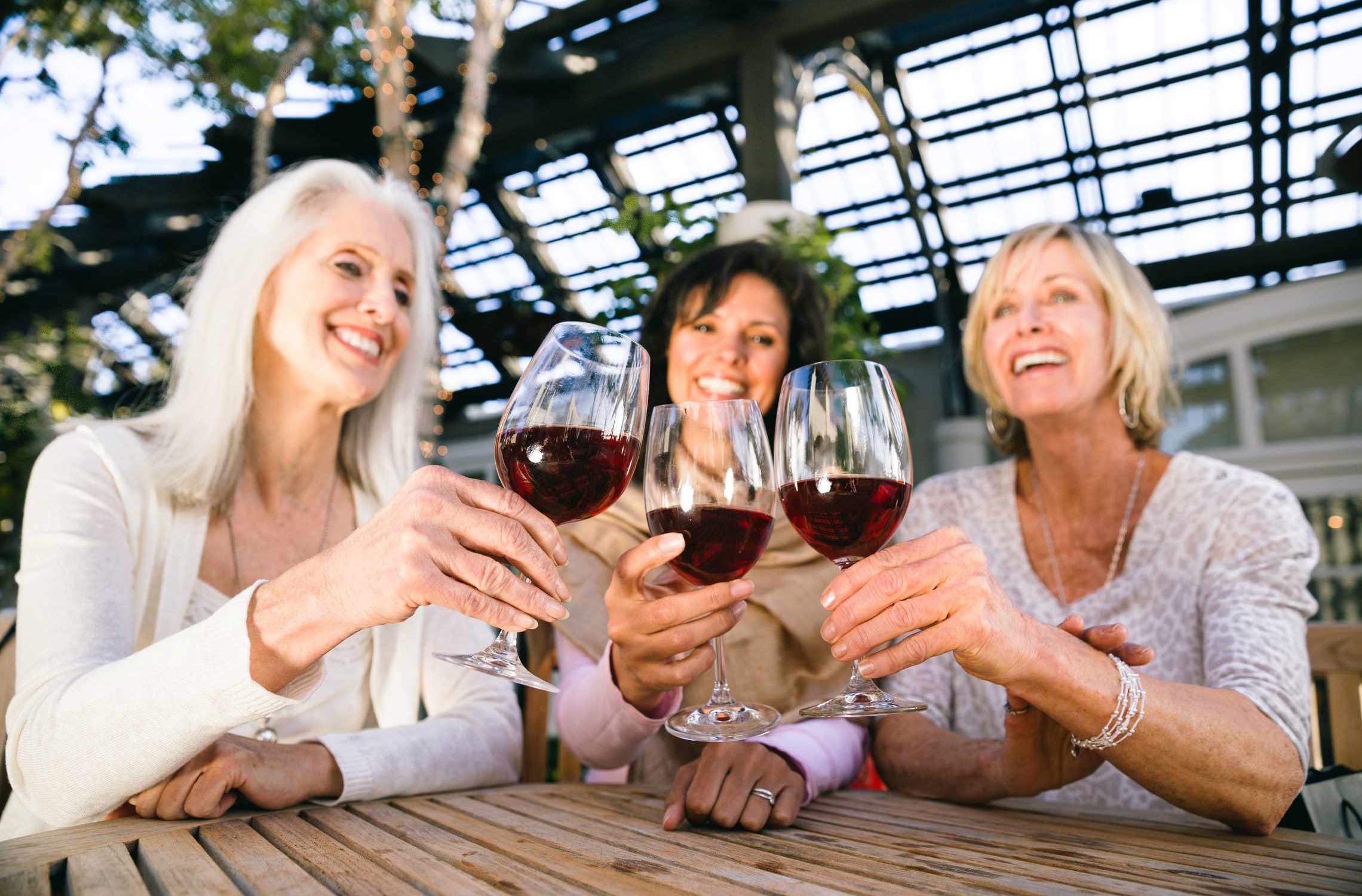 A typical week's stay in Chianti
Chianti, affectionately known as Chiantishire due to its popularity with British holidaymakers offers a wealth of gastronomic and cultural delights. Here's what a typical weeks stay might look like...
Saturday - Arrived at the Villa Claudia. Set in the heart of the Tuscan countryside with the sun shining on the turquoise pool and the rolling hills of olive groves and vineyards in the distance. Our food parcel awaited us in the kitchen, there was nothing more to do than unpack and relax and begin our holiday.
Sunday - Discover the famous food, antiques and artisan markets. An entire day spent leisurely taking in the atmosphere, sampling delicious produce of the region and picking up essential supplies. No need to hit the supermarkets, if only shopping at home could be this inspiring.
Monday - With no city tours on a Monday we turned our attention to the famous export of the region, Chianti. We were spoilt for choice, from a private wine tasting in our villa, to a tour of one of the numerous vineyards in the region. We chose the latter, and on advice, booked in advance a tour with English speaking staff. Touring, wine tasting and a long leisurely lunch later we were delivered back to our villa and enjoyed another Italian pastime, a siesta.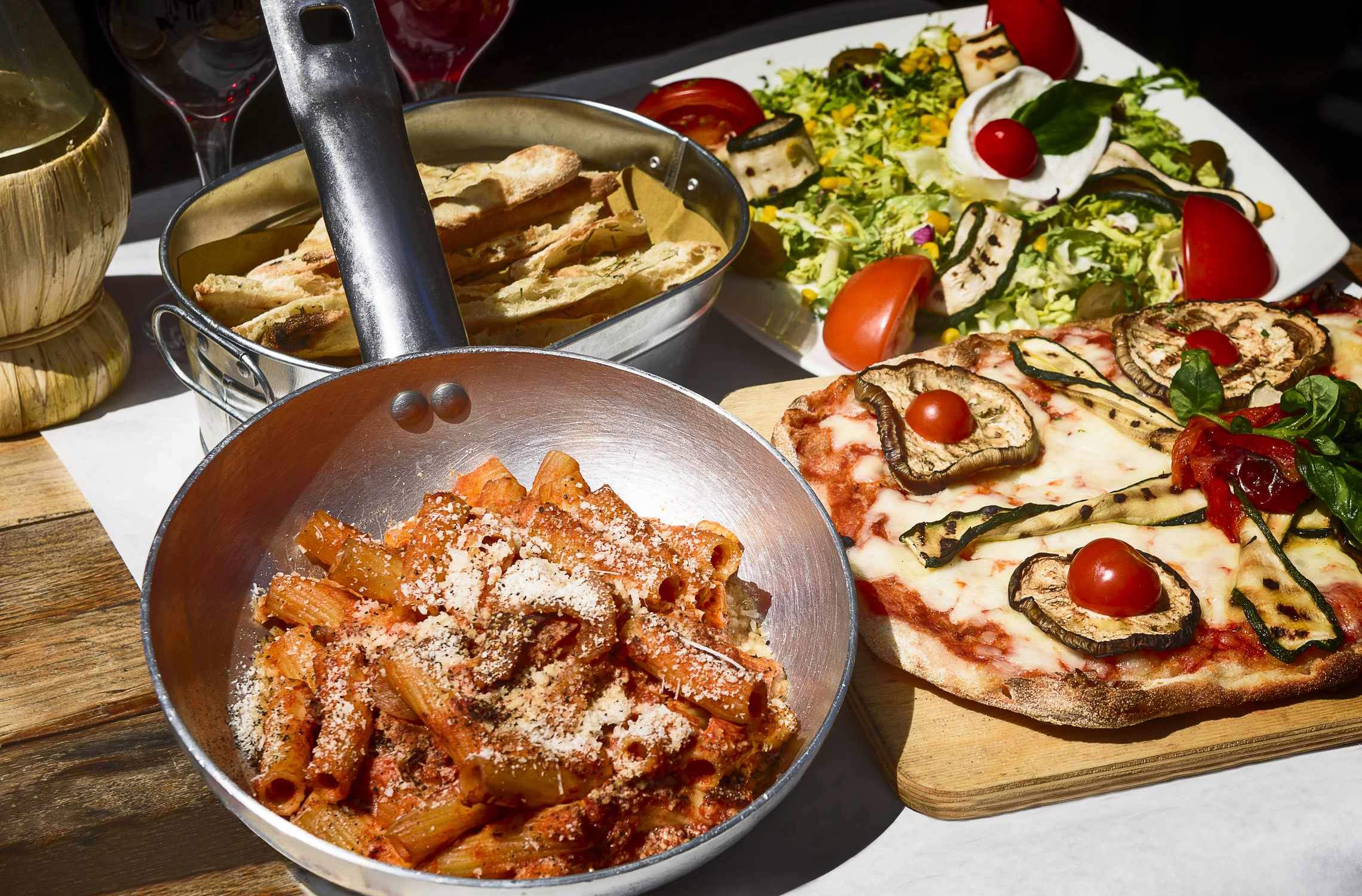 A typical week's stay in Chianti
Tuesday - Known as the cradle of Renaissance, for its huge concentration of art, history, and architecture, Florence was a must. Our 3 hour private guided tour ensured we made the most of our time in the city and came away inspired and informed.
Wednesday - Taking advantage of the wealth of culinary skills in the area we had a lesson on Italian cooking in our own villa kitchen, using locally produced seasonal products. Later that evening we were joined by our family and friends who sampled our homemade feast, accompanied by a glass (or two) of the wines of the region.
Thursday - What to buy the man who has everything? With a wealth of artisan workshops available our holiday was a perfect opportunity to give an experience of a lifetime. A photography workshop was a relaxing way to see some of the most breath taking views of Tuscany while learning and acquiring more skills for that hobby you've been meaning to dedicate more time to, and the pictures remain an impressive reminder of a holiday spent in a beautiful part of the world.
Friday - With only shopping left on the agenda we hit the designer outlets, ensuring our suitcases we're bulging on the way home, and for our last evening, with qualified babysitters sourced, we ventured out into the local town to one of the recommended restaurants to see how the locals enjoyed their region.
Saturday - We reluctantly made our way home. Relaxing, swimming, wine tasting, sightseeing, cookery lessons, art and photography workshops, shopping, and fine dining. It's incredible to look back and realise we were only there for a week! Note to self: Next year book for 2 weeks!
The borders of the Chianti region are not clearly defined but in general it extends over the provinces of Siena and Florence, covering all of the area between the two cities and extending to the east toward the Valdarno and to the west to the Val d'Elsa. The main regional towns in Chianti are Greve in Chianti, Panzano in Chianti, Gaole in Chianti, Castellina in Chianti and Radda in Chianti. Also in the area you will find the picture postcard medieval town of San Gimignano- which just has to be visited during your stay! The Chianti wine area extends further beyond the two cities, all around Florence and even toward Arezzo, Pistoia and Montepulciano.