Sicily is known for its rich and vibrant historical roots and, as the largest Mediterranean Island, its diverse landscape offers up plenty of manmade and natural delights.
Throughout times gone by, all the major colonisers including the Greeks, Normans, Byzantines, Romans, Arabs and Spanish have reigned the beautiful city. Each has left its own long-lasting and prominent mark on the island's cuisine, traditions and architecture, giving visitors a delightful experience unlike any other.
There are such a varied number of places to visit on this stunning and temperate isle, so here at Sun-hat we thought we would share with you some of its less known secreted activities; as well as some of our top tourist spots.
Our guide to some of Sicily's must see sights and experiences, that will be sure to keep you busy for a weekend in the Mediterranean's most charming island.
Day 1
A true Italian breakfast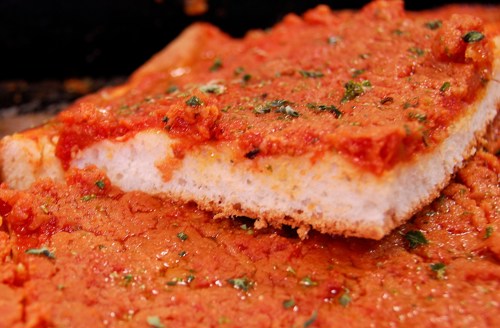 Dive straight into the Sicilian scene by exploring one of its decadent outdoor markets. One of our favourites is right in the centre of Palermo, a city known for its lip-smackingly tasty street food... La Vucciria. Here your taste buds will be enthralled to experience trying sfincione, a tomato or cheese-topped pizza with a spongy, oily base or, arancini, the famous deep fried risotto balls.
Discover Sicily's sculptures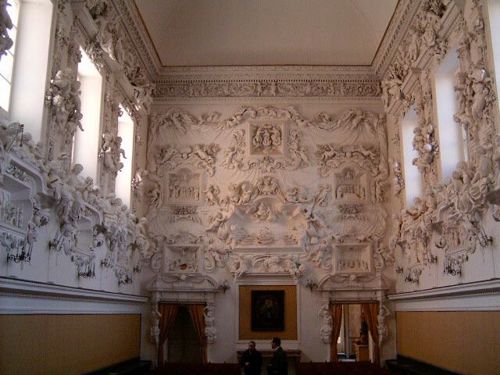 The renowned, thought to be self-taught, sculptor, Giacomo Serpotta was paid by the rich philanthropists of 18th century Palermo to create breathtaking stucco in oratories and churches around the city. Although they are one of Italy's biggest hidden treasures, you can see these striking sculptures in relative peace across the city. Serpotta's expert handiwork can be admired at the Oratorio del Rosario di San Domenico, Oratorio di San Lorenzo and Oratorio di Santa Cita.
An evening at the opera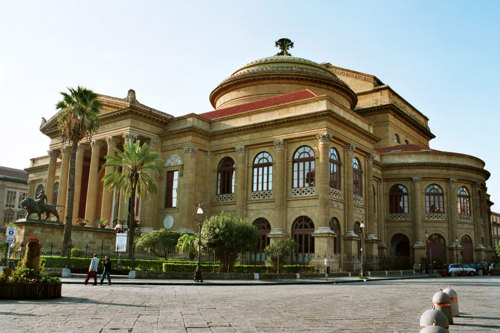 The harmonising art form that is known as opera originated from Italy during the 16 – 17th centuries; and the Teatro Massimo has proven to be an unmissable experience for many, even those who are not typically fans of the opera. As the largest opera house in Italy, it has plenty to offer, and the neoclassical exterior may be recognisable to fans of The Godfather Part III, as the steps were the location for the final scene in the film. If sitting through a full performance doesn't sound like your thing, the opera house offers guided tours of the captivating building daily until 6pm.
Day 2
Submerge yourself in Cefalu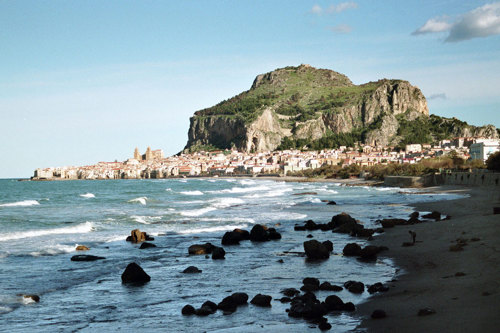 The attractive and sometimes overlooked city of Cefalu has everything – a quaint fishing port, soft sandy beaches filled with crystal clear waters, medieval roman baths and winding ancient streets that have stood the test of time throughout history.
A must see whilst you are there is the Cuticchio family puppet theatre, Opera dei Pupi. It brings to life and recreates the stories of Sicilian folklore; the Norman-Saracen battle scenes, including the three-foot-high wooden puppets in their glittering armour, are fantastic to watch.
An afternoon in the Madonie Mountains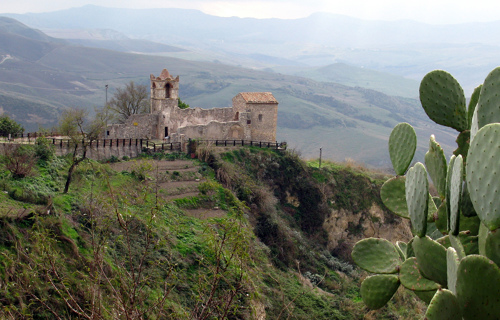 The Madonie Mountains, Sicily's highest mountain range, lie just south of Cefalu. As well as being one of the area's most stunning points of natural beauty, it is also a nature reserve, which encompasses attractive, historic hilltop towns. This region is also famous for its fare, producing exceptional cheese, meats and olives, amongst other delights.
A wonderful way to explore this vibrant setting is by quad bike. Quadexcursions.com offers a four-hour package departing from the appealing town of Castelbuono, including a tasting experience of some of the region's authentic gastronomy.
Tantalising Trattoria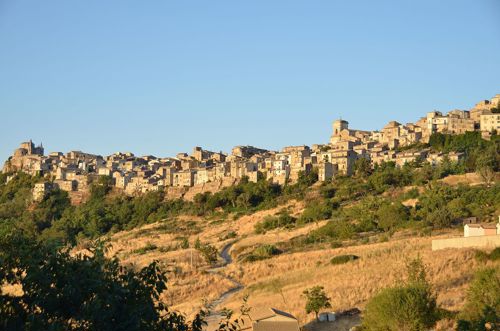 As your holiday draws to a close, head to the picturesque ancient town of Petralia Soprana, just to the south of the Madonie Mountains.
Hidden away within the narrow, cobbled streets is Trattoria Pizzeria Da Salvatore, where you will be able to sample extra-special antipasti, made using only the finest locally sourced ingredients, all prepared skilfully by Salvatore and his daughter. Be sure to leave some room for the dessert – homemade cassata – a traditional Sicilian sponge cake.
If our tips have you daydreaming of a Sicilian adventure, then take a look at our range of villas in Northern Sicily.