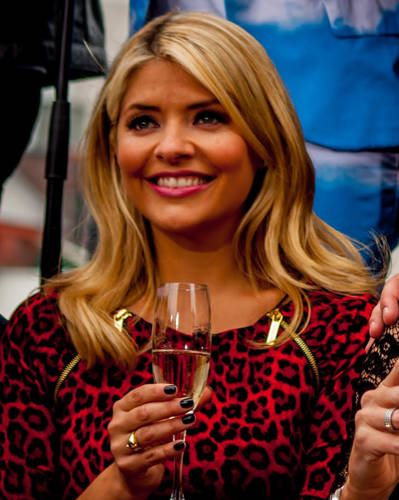 Forget Love Island – it seems the 'couple' more Brits want to share a drink on the beach with are TV favourites Holly Willoughby and Phillip Schofield.
The popular daytime duo topped our latest poll to find out the nation's best-loved celebrity companions. According to our survey, over a third of participants think Phillip and Holly – known for fits of laughter live on air – would be the perfect companions for some fun in the sun, closely followed by newly-wed Prince Harry, taking just under 30 per cent of the vote.
When asked about the 'safest pair of hands' when it comes to planning a holiday, voters claimed they'd turn to popular house-hunting duo, Phil Spencer and Kirstie Allsopp. Travel veterans, Michael Palin followed up with a close 24 per cent and Judith Chalmers took 21 per cent of the vote.
Well-known British comedian and presenter, James Corden, topped the charts for the celebrity who would be the most fun at a pool party. Coming in first for best-dressed holiday companion was the ever-elegant Duchess of Cambridge, voted for by the nation's fashion and Royal Family fanatics.
For a quarter of holidaymakers, going abroad is all about prosecco, palm trees and, surprisingly, politics, with many voting for former US first lady, Michelle Obama, as their first-choice travel buddy. Controversial political figures such as Jeremy Corbyn and Nigel Farage fared less well in the rankings, with over a third of us choosing to avoid the Labour leader in the departure lounge, followed closely by the ex-UKIP leader taking 28 per cent of the vote.
If you're longing for a holiday of a lifetime, make it memorable by inviting along the nation's most-loved 'couple', Holly and Phil. To complete your trip under the sun, view our selection of luxury villas.