Whether you're a foodie or a serial bargain hunter, Majorca's maze of markets is the perfect way to spend an afternoon in the sunshine.
A feast for the eyes, and the stomach, the island is famed for its variety of weekly street bazaars, which are often a celebration of all things local. From homegrown towering piles of oranges and hand-woven baskets, to freshly caught fish and hanging charcuterie, the markets in Majorca are a pleasant assault on your senses.
To guide you through your stay, here is a whistle-stop tour of the most exciting and vibrant daily markets open throughout the week in Majorca:
Gastronomic Delight at Mercat Olivar - Everyday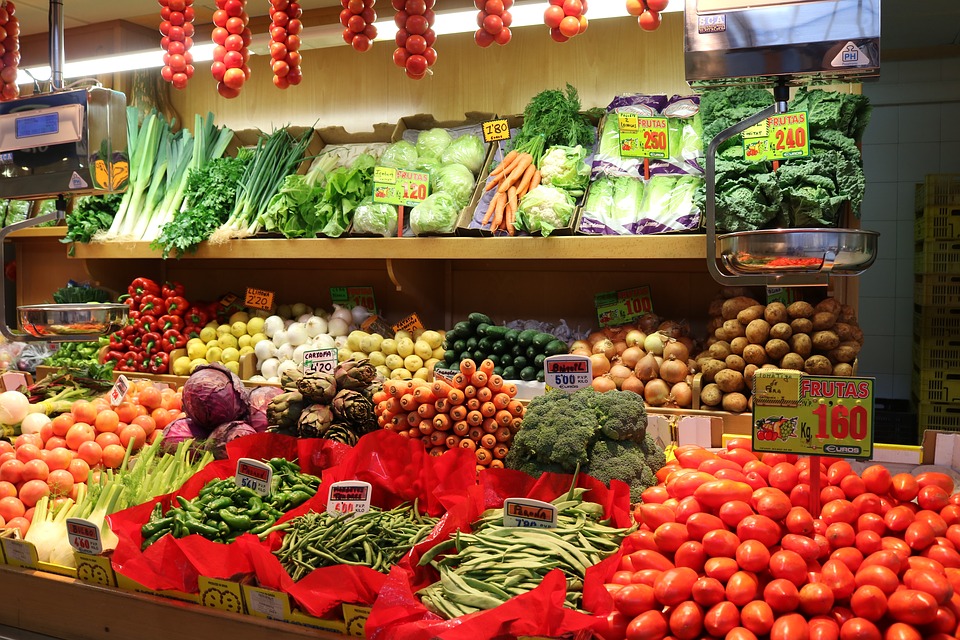 Palma Olivar Market is the finest display of gourmet food in a market-stall setting in Majorca and is definitely not one to be missed.
Not only for the food lovers amongst us, this market boasts a stunning, historic location situated in a beautiful 20th Century modernist-style building. Mercat Olivar has an array of different produce available, demonstrating the world-renowned culinary skills of the Spanish and also the flavours of foreign fields.
A haven for wanderlust travellers who crave the taste of wider delicatessen, Mercat Olivar offers its 4,000 visitors per week a chance to sample food from Japan, Thailand and of course, the food of Majorca.
In addition to its stalls, the market also has a cocktail bar that can be hired for private functions or parties, a café and an on-site fish bar serving you contemporary dishes straight from the ocean – this is no ordinary market!
Alcudia Market – Tuesday and Sunday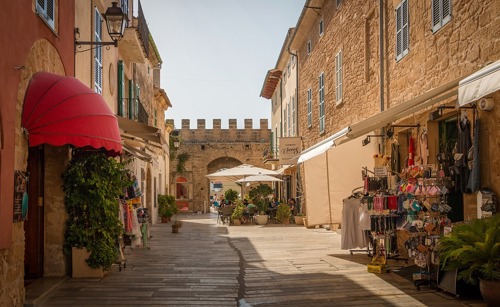 Spoiling locals and tourists, this twice-weekly market held in the Old Town of Alcudia is as traditional as it gets in Majorca. Spread through the winding, cobbled streets of this northeastern town, this market proves especially popular during the tourist season as holiday-makers flock in search of unique gifts for loved ones back home.
Held in support of the local farmers, this market champions all that is great about local produce and as such, has a dedicated section entirely of its own for produce grown by farmers from the surrounding areas.
The second half of the market acts as a form of a car-boot sale, minus the car. Filled with an abundance of leather clothing, shoes, handbags and souvenirs, you could find anything hidden away in this miscellaneous jungle. Looking for some unique bargains? Then be prepared to haggle, as these sellers love a challenge.
Andraxt Market – Wednesday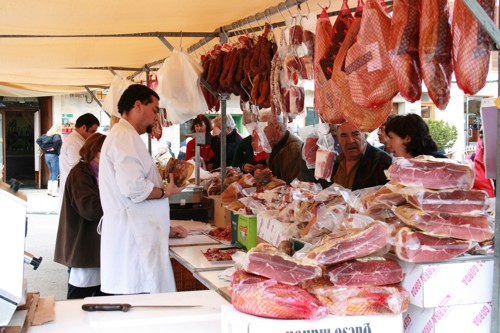 With over 200 stalls selling local produce and arts and crafts unique to the region, Andraxt market is the ideal place to get lost. Due to its long isles and large display of 'just about everything', you could spend a full afternoon here, easily.
Referred to as an 'ancient' town along the Mediterranean, Andraxt is known for its classic pottery making, with locals producing some of the most stunning, high-quality plates, bowls and decorative tapas dishes in the region.
Located at one of the stalls in the market, is a pottery-seller who not only offers a selection of hand-made products, but also gives visitors a chance to sit at the wheel. Why not give it a try; you might discover a hidden talent?
The market also has an expansive food canteen boasting over 20 different world cuisines. While away your afternoon by ogling at the traditional food being prepared right in front of your eyes; watch as delicate squid are fried, sardines are plunged into fragrant marinades and coal-fire ovens are stoked to prepare for the arrival of a soft tortilla.
If these dishes sound appealing, but not quite the right location for a romantic dinner, then check out Miramar de Giuliano Restaurant. Situated at Port d'Andratx, this Mediterranean-themed restaurant was founded way back in 1927 and continues to be a favourite amongst the locals. Sit underneath the outdoor cabana, lit only by candles and feel the sea breeze on your face.
If you prefer a more luxury shopping experience, head to Port Andratx, where you'll find a range of fashion, fine art and gift shops.
Mercado de Consell - Sunday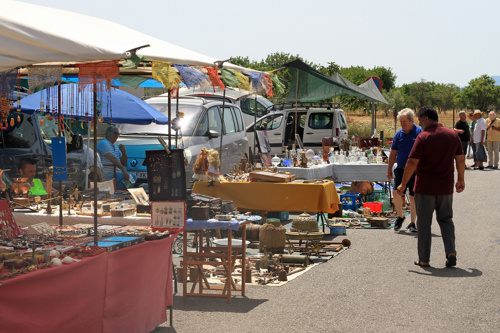 Founded by Australian John Douglas, Consell market started in 1994 after he set up two small tables in the street and began flogging his own, second-hand wears.
Located in the district of Raiguer in Majorca, visitors from all over travel to this region to collect souvenirs, and locals use this as their regular Sunday haunt. A "flea-marketers dream", this is the place to root around in dusty boxes, uncover hidden gems and barter with the vendor.
For those of you on the hunt for furniture, you'll find the best vintage goods – from rocking chairs and full-length mirrors, to oak cabinets and record players – at the edge of the market. Far more expensive than the rest of the market, but worth the walk to see what you can unearth.
Serie B, Palma de Mallorca – Every day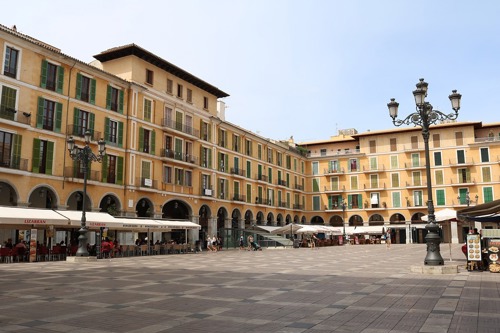 Located in Palma's Old Town, the Serie B market is an Aladdin's cave of retro wonders. Small, but jam-packed, this market is like an organised thrift shop, just waiting to be explored. Hiding away, you'll find vintage film posters, world maps and charts, all with a distinctly 'weathered', yet charming appearance.
You can also purchase its goods online via the market's dedicated website. Its Instagram page, updated daily with new products, from typewriters to old Converse trainers, is also a good first port of call. Scope out the typical stock on its page and see if something tempts you before you visit.
Llotja del Peix, in Palma Marina – Monday to Saturday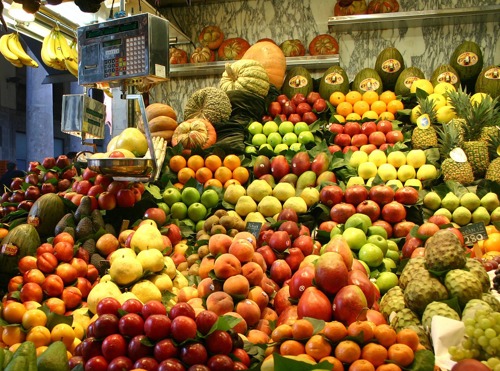 Neighbour to the enchanting waters of Palma Marina, this market sits alongside the quayside so makes for a perfect place for a gentle stroll.
Selling fresh fish and giving you that 'straight-off-the-boat' feel, Llotja has a really vibrant atmosphere that really does shout 'holiday'. Sales on the market begin at 6am and activities wrap up about 1pm – why not take an early-morning walk beside the marina and take in that fresh, salty sea air? Stop off for a coffee at the nearby waterside café and treat yourself to a traditional Spanish breakfast of Pisto Con Huevo, a mix of sautéed vegetables and fried egg.
By night, the marina is lit up and locals flock to this area because of the chilled, romantic atmosphere at the new bar and grill, Port Blanc, just around the corner from the market. Finish the evening with a favourite, Nounat, a white wine made from a combination of Prensal Blanc and Chardonnay. Today, Majorca is one of the largest local wine producers, with over 70 currently in operation.
Explore our full-range of stunning Majorca villas for rent and book a dream holiday to the Balearics today.