Many of us remember the days when we captured our holiday memories on film. Whether it was walking along the beach or dinner at your favourite restaurant, part of the magic was reliving those moments again after picking up the prints. Of course, there were usually a few surprises in there too, from blurred images and red eyes to a rogue finger obscuring an otherwise beautiful landscape.
Now we no longer need the skills of a professional photographer, nor top-of-the-range equipment to take high quality holiday snaps. Using the basic editing features on your smartphone and a little artistry, you can soon add the wow factor to pictures – and our handy hints will show you how.
It's hip to be square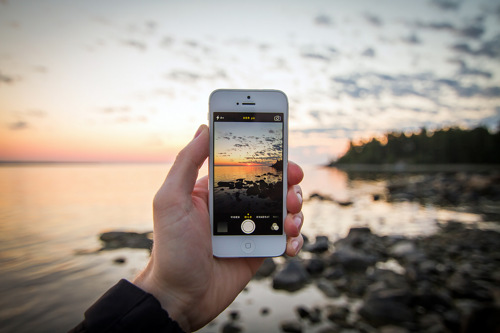 Sharing your holiday pictures on social media couldn't be simpler, but we've probably all seen photos that don't look quite right. This is often because the image dimensions do not work for the platform in question, so you might see a wide horizontal shot cropped into a square when posted on Instagram or as a Facebook profile picture.
When composing your shot, think about where you're going to publish the photograph and whether anything will be lost when it is cropped. Most smartphones also have a 'square' mode, enabling you to create images that are perfectly-sized for social media.
You can add even more creative flair to your pictures with filters and editing features. In fact, it has never been easier to crop something from the background, adjust the exposure or make the ocean look even bluer. As well as in-built features on your phone, there are plenty more apps to download.
Panoramic views

Dazzling sunsets, impressive cliff-top views or that all-important group shot of family and friends all demand more than a straightforward snap. Instead, experiment with the panoramic, or stitch, function on your camera to create sweeping landscapes.
Foodie delights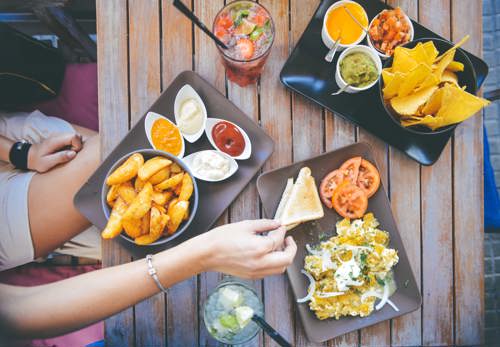 You might not be able to take home the smell and taste of freshly-baked bread or seafood sizzling on a barbecue, but seeing a picture of it will transport you back in an instant. Taking good food shots is trickier than it looks and it is easy to inadvertently capture your keys, guidebook or empty glass in the background. Once you have positioned the dish, take the picture from above to give it a more professional quality and use the macro mode to bring out subtle textures and colours.
Reflections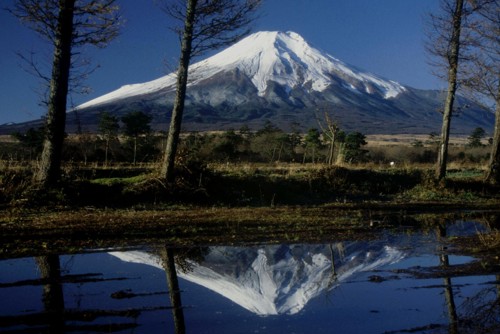 Impressionist painters like Monet often used water to create an extra dimension to the paintings and the same effect can be achieved with photos. A famous building, photographed countless times before, will look different if captured in the reflection of your sunglasses, while a mountain can seem even more majestic when seen from its reflection in the lake.
Whenever you visit somewhere new, take a moment to find those reflective surfaces – you'll be amazed at the results.
Special delivery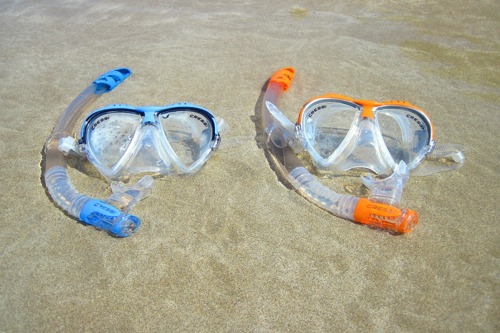 These days you don't have to spend your precious holiday time searching for postcards and stamps to send back home. Instead, opt for something more personal using an application like Touchnote. Nothing encapsulates a family holiday more than kids running round on the beach or snorkelling for the first time, and best of all you can design and send the card without leaving your sun lounger.
A note of caution . . .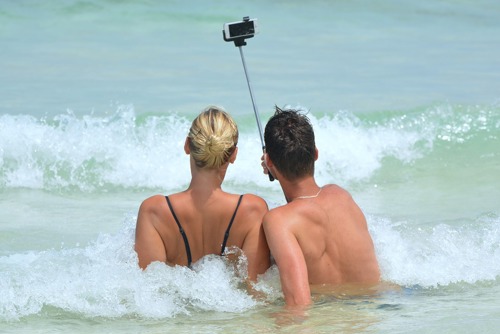 While we don't like to be spoilsports, it is important to be considerate when taking pictures abroad. Be mindful of local customs, for example it is forbidden to use a camera in many churches, and never enter a place that is out of bounds just to get a photo. If you have a penchant for holiday selfies, remember that they have been the cause of many accidents in recent years. Before you pose for a picture, make sure you are in a safe place and don't take any risks.
Showcase your work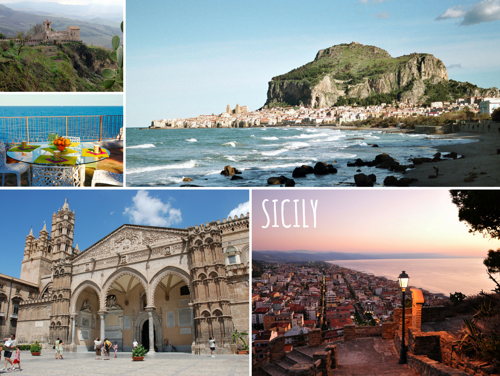 In the days when we developed our holiday pictures, we'd dedicate a great deal of time to framing the prints and putting them into albums. The digital age means we now rarely do this and, if we don't use social media, they can end up languishing on a laptop or memory card.
So when you get home, spend an afternoon creating printed albums and wall prints using one of the many online applications. Remember too that there are plenty of non-digital cameras, like the Fujifilm Instax, which allow you to take retro-style souvenir prints in a few seconds.