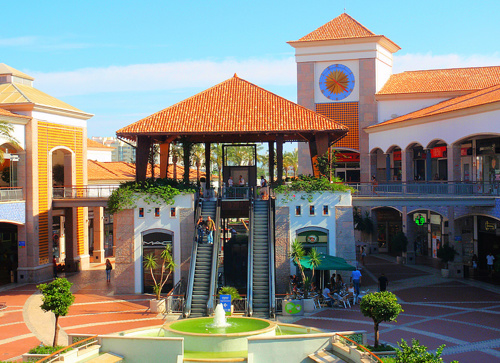 The Southern coast of Portugal celebrates a rich range of history and culture, meaning there is plenty of exciting local produce to flaunt. Local delicacies, quirky antiques and high street fashion, whatever you are looking for, the Algarve is fully stocked up on choice to satisfy your abundance of holiday needs.
Constructed to suit the sunny, Portuguese lifestyle, with its host of outside markets and open planned shopping centres, you can even add a dose of glorious sunshine to your retail therapy! Here are some of our favourite areas…
Porches Pottery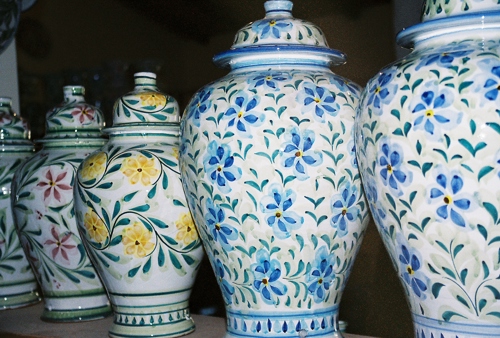 The ceramic industry, was once thriving in this central district of Porches, in the Algarve, yet, Porches Pottery still manages to entice and amaze. Watch talented artists at work, as they hand-paint beautiful plates and tiles, which are later sold on site. Existing since 1968, this pottery looks to revive older techniques that once defined the area. There is even a café to quench your thirst whilst browsing for a new piece of furniture.
Loulé Market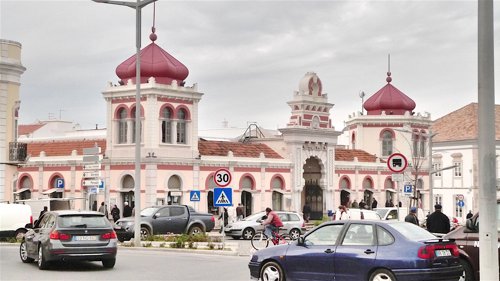 16km away from Faro, Loulé is a captivating town with a vast amount of culture, history and activities all year round. One of its most popular attractions for locals and tourists is the Saturday flea market, taking place to the illustrious West side of the city. Whether you are after locally crafted jewellery, or independently sourced food and drink, you will struggle to leave empty handed. Loulé Market is also active during the week – based in the Municipal market, particularly handy if you are looking for ingredients to cook for you and the family.
Mar d'Estórias
An array of venues all rolled into one, Mar d'Estorias has the aim of 'taking Portugal to the world' with a café, bar, gallery and shop. Based in the glamorous Lagos, you start by circling the best Portuguese delicacies on the ground floor, before stepping up to the homeware section, to find the best Algarvian décor for your home. Up again, and you are in the inquisitive books and music section, for the best of Portugal's art and literature. Satisfied with the day's finds? Then toast your success on the roof-top terrace bar, with a glass of wine and a perfect, beach view.
A Shopping Extravaganza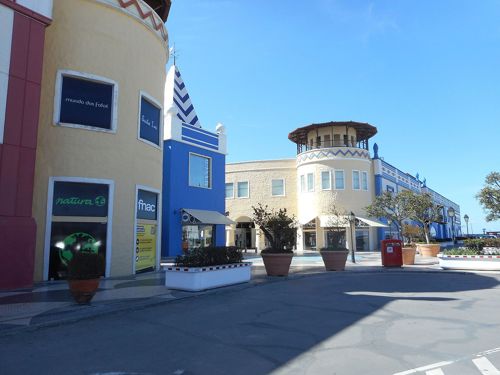 A new initiative set up by businesswoman Sonae Sierra that offers the perfect mix of high street labels and chic independent stores. Just a 15-minute drive north from Albufeira, this mall showcases local businesses and artists in its FlashStores and letting booths, along with various well-known names in the consumer world. With architecture that naturally melts into the area, this is a unique experience away from your standard shopping centre.
Olhão Fish Market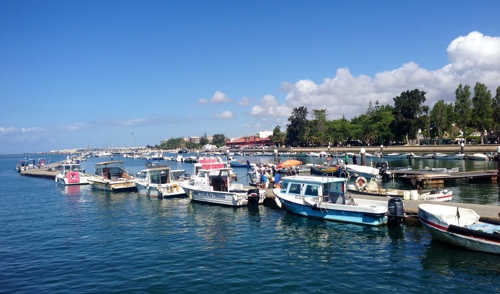 Now home to the largest fishing port and fish market in the Algarve, it is hard to believe that Olhao used to be just a small fishing village. Characterful, rose coloured streets will lead you to the mercado municipal, two bustling markets right on each other's doorstep. Practice your haggling skills for Atlantic fish in one, or local fruit and vegetables in another. Take your hard earned purchases back to make into a delicious Portuguese meal for the family.
Casa das Portas
A jewel in the picturesque, western Algarve town of Tavira, Casa das Portas offers a quirky and distinctive gift shopping experience. This petite gift shop, is the perfect place to find a seaside souvenir to bring back happy, nostalgic memories for months to come. All ethically sourced products, this charming store will have you falling for the southern coast of Portugal - you will also notice the theme of doors with a gallery of canvas drawn portas, from around the town.
Lewis Andrews
Near Quarteira, the small ambient town of Almancil is a fantastic place to window shop in the sunshine. Lewis Andrews is well worth delving into, with a range of bohemian, chic styled clothes for men, women and children. The trendy boutique is likely to leave you inspired, as the clothing is designed with surrounding beach culture in mind. There are also range of gifts, furnishings and jewellery from around the world.
Forum Algarve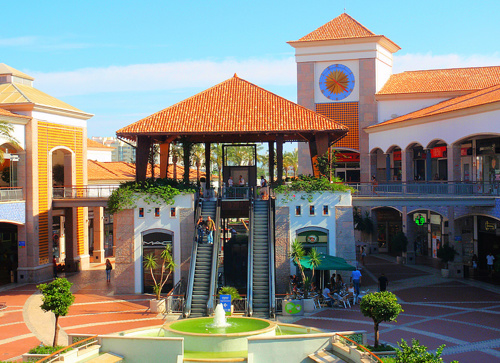 Faro is the most visited city within the Algarve and tourists often arrive looking for a holiday, retail fix or have forgotten their swimmers! Situated just by the IC4 road, the Forum is on the road to and from the airport and includes free underground parking. This roofless plaza has everything you could possibly need; from fashion brands to cosmetics, supermarkets to pet stores. A modern, shopping complex, this centre still manages to mould itself into the appetising, Faro aesthetic.
Quarteira Market
The markets are one of the most enjoyable experiences of a holiday in the Algarve, and one of our favourites is the Quarteira market. Based one mile out of the town, Fonte Santa is easily accessible by a quick bus ride from the nearby town, or you can also take a taxi if you'd prefer. It's an excellent place to find a bargain gift or souvenir, with its alternative and trendy environment. You can purchase handmade items ranging from throws, clothes and accessories; this is a superb place to wander through at your pleasure.
Antonio Manuel
If you are ready to rock the Algarvian streets with fashionable labels like Ashton Kutcher and Mila Kunis, then you will want to visit San Antonio Street in Faro. Known for its higher end reputation, this glitzy street is home to the eminent Antonio Manuel. With the best in international fashion including Michael Kors, Hugo Boss and Emporio Armani on show, prepare for paparazzi when you touch back down home!
Aqua Portimão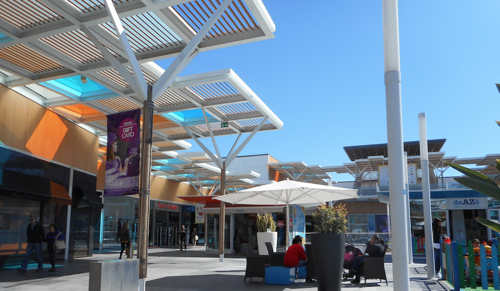 Due to its favourable climate, Southern Portugal's newest shopping malls are open planned, for a cooler spending experience. Opened in 2011, this is Portimão's newest shopping centre, and is similar to the contemporary complex of Forum in Faro. Offering a number of popular high street stores, including the familiar Primark and H&M, you are likely to find exactly what you are looking for.
–
Feeling inspired by this list of purchasing pursuits? Take a look through our selection of luxury Algarve villas, to begin your Portuguese shopping adventure!