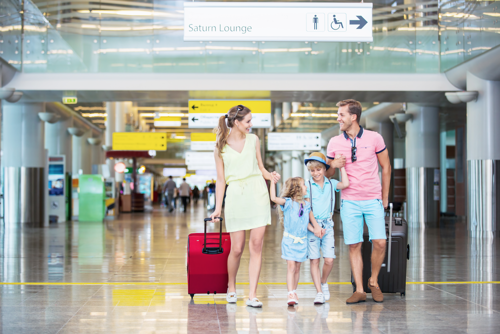 With the summer break now within an arm's reach, it's officially time to plan. From strategic packing, to assembling the family in the car for the journey to the airport, before you can enjoy the sea air and sip on a beverage of your choice underneath the baking sun, it's time to think about entertaining the kids onboard the flight.
However you choose to occupy the little ones, whether it's iPads or ingenious in-flight crafts, there's a tip for every traveller in our foolproof list below.
Long-haul fear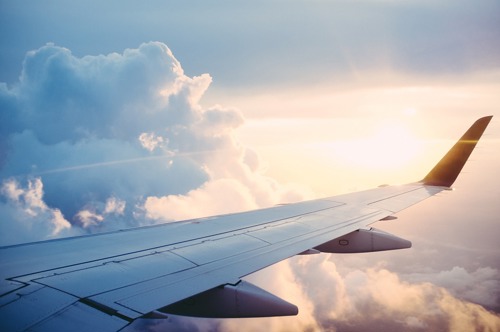 Your first port of call before booking a holiday should be the length of the flight. While longer flights tend to be more stressful as everyone is sleep deprived on some level, there's no need to shy away from taking the trip of your dreams.
Plan ahead! Long haul can offer great distractions, though sitting on a plane for over six hours with a little one (or more!) in tow can be daunting, don't forget to make use of the plane's entertainment system.
Try not to rely solely on the use of screens though, as the bright lights can often deter them from taking an in-flight snooze. Come armed with activities aplenty and you might even find yourself finishing a magazine from front to back with a glass of wine in hand. We've listed a few of our favourite techniques below, such as colouring and finger puppets.
While short-haul flights offer a speedier method of transport, they also throw another spanner in the works - no in-flight entertainment system. Bear this in mind when hopping on a shorter commute.
Crafts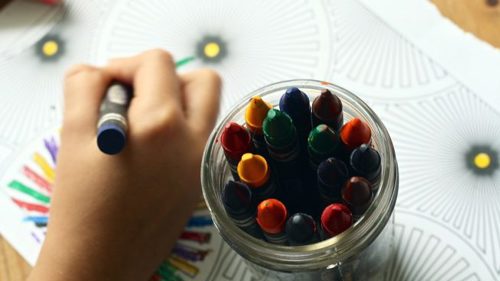 Just like us, our little ones can feel agitated and fidgety on a plane, and this can sometimes result in a kicking spree for the passenger in front. To tackle your time in the air, bring along something craft-related – from age-old favourites such as colouring and sticker books, to finger puppets and crosswords.
Though TV shows will keep the mind entertained for a short while, arts and crafts will help keep their fingers busy. Pop a small selection of crayons (you can get these in lightweight packaging) and pad of paper in your bag, for them to unleash their inner artist.
On-board luggage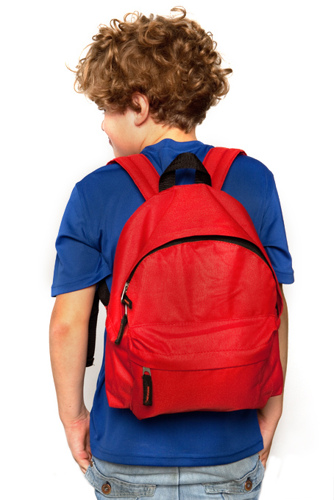 Another travelling tip that might make your journey easier is with the kid's backpacks. Allow them to take a small backpack on the flight and before you leave for the airport, let them select two or three small toys to carry on-board, along with a few of their craft supplies (don't forget about the 100ml limit!).
By letting them pack and carry their own backpack (or Trunki) straight onto the plane you are giving them a sense of responsibility, and you'll have a hand free for carrying any extra items.
Don't get caught out though, keep a book, snack or much-loved teddy bear tucked away in your carry on for that extra special surprise and delight during those tense moments on the flight.
Get involved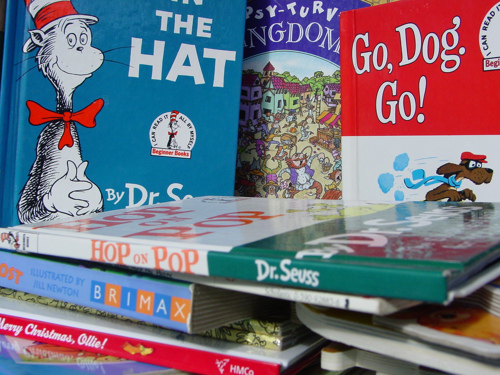 Stave off those 'are we there yet?' whinges by getting stuck-in yourself. Waiting for the kids to start a game or book and then asking if you can join in is a great way of catching their attention and making sure they feel they're being listened to. During a long flight, it's easy to slip into a holiday-lull early, with visions of the beach being the only thing on your mind, so getting involved with the action is a good tip to start the holiday off right.
Add a little fun to the journey with a game of 'guess who?'. Using your average post-it notes, this is an inexpensive way of getting a good giggle or two out of the kids. Stick the note on your forehead and prepare for a few questions coming your way.
If your little ones are old enough, why not ask them to read a chapter of their favourite book? Though you might think this will disturb the passengers around you, it's better than listening to the constant ping of an electronic game.
Snacks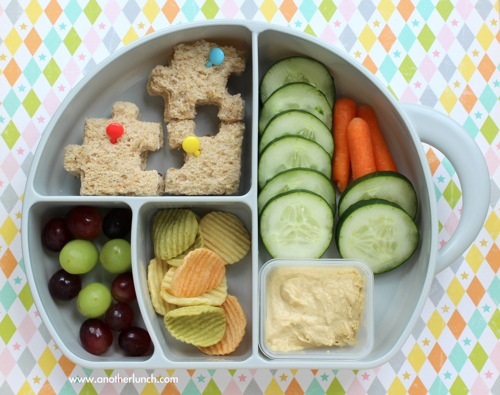 Whether you're on a short or long haul flight, it's important to think about food. On shorter flights though, food is generally not on offer (or can be quite expensive) so taking a packed lunch for all is wise.
Avoid sugary snacks such as chocolate bars or hard-boiled sweets, as these can lead to a sleepless flight and a hyperactive child. Pack the lunch box with grapes, dried fruit and raisins – sweet, but not too sweet. Little bits of finger food that don't require your assistance will really appeal to them. Not only this, but small food can be surprisingly fun as they're easily shaped into silly faces or characters.
Feel ready to fly away with the family? Then take a look at the stunning villas we have on offer.