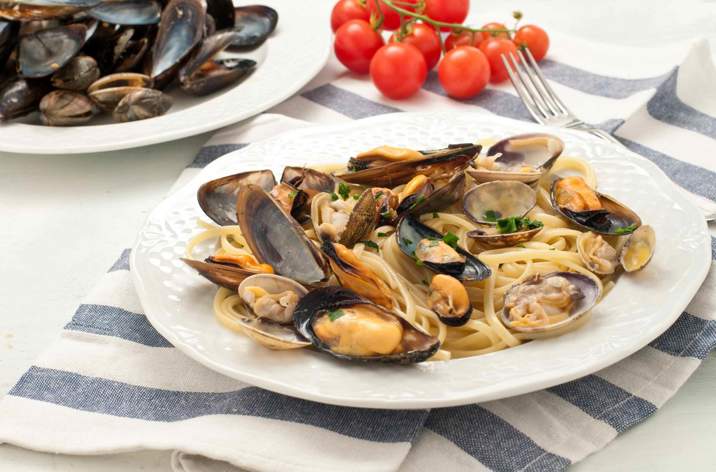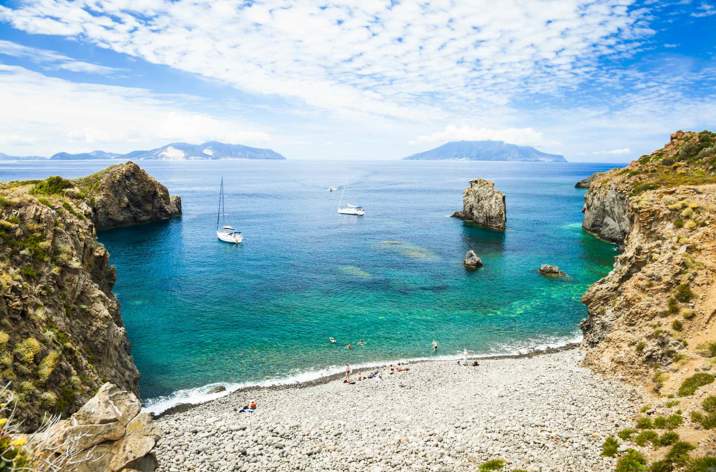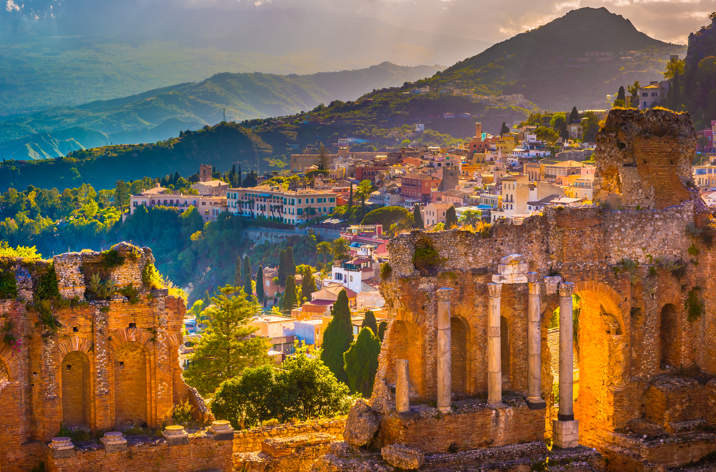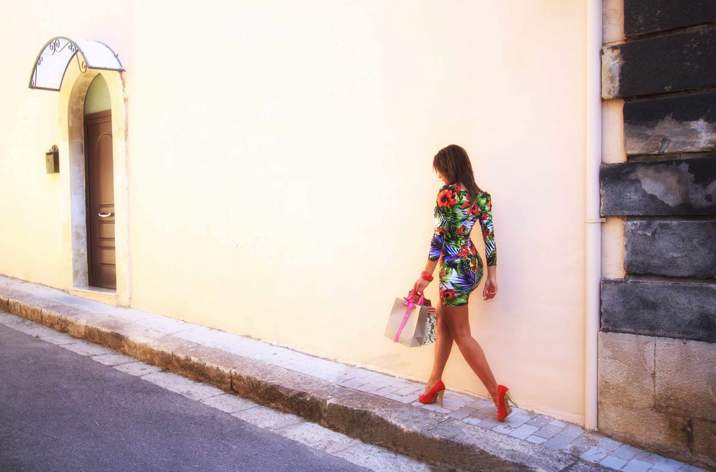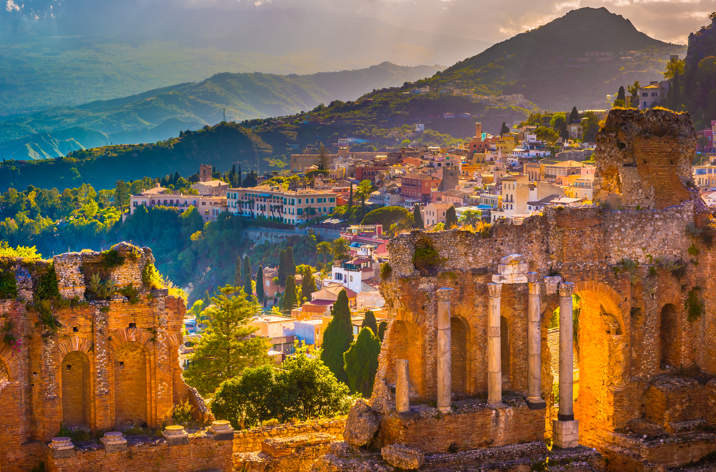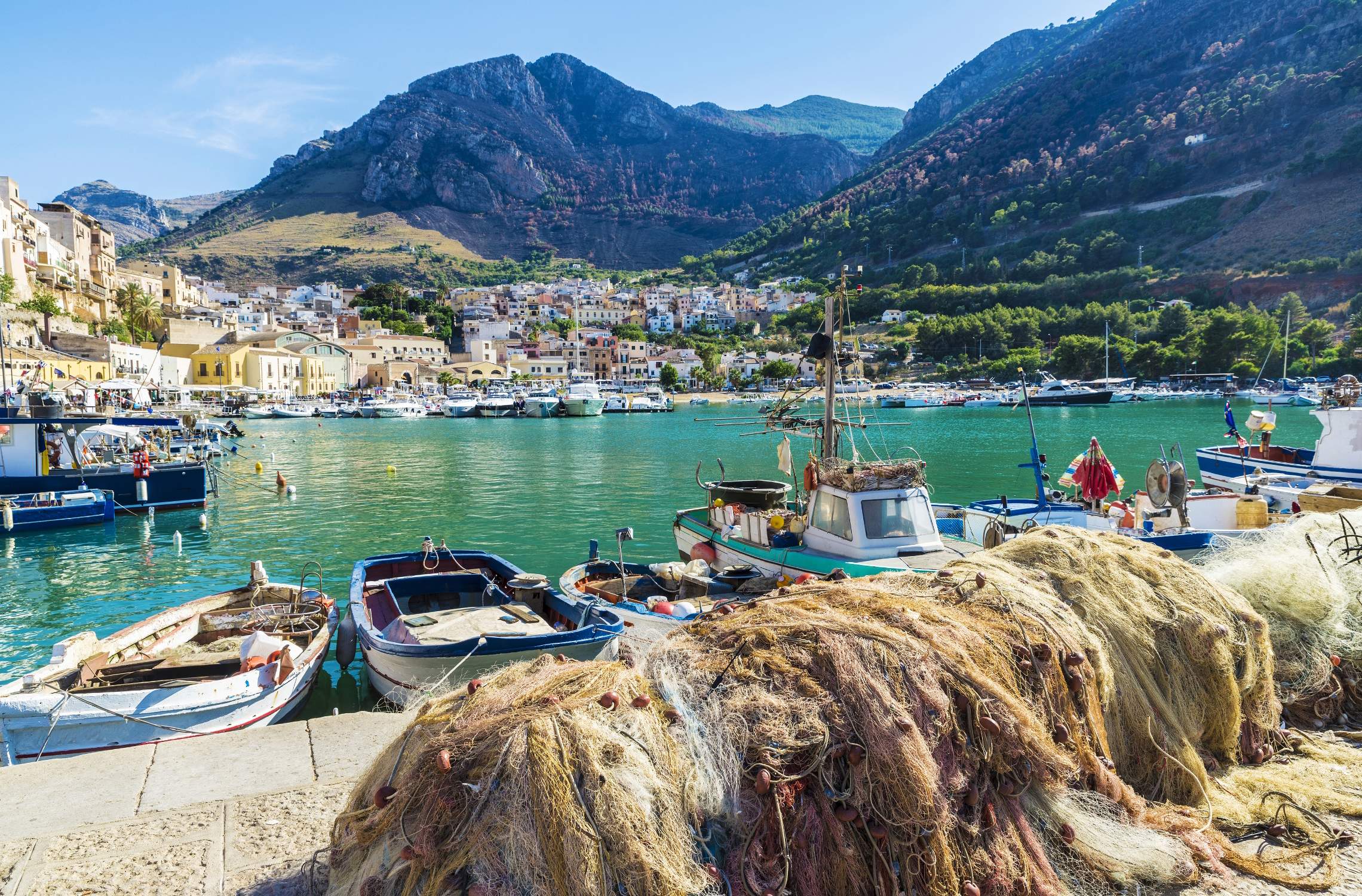 Just off the toe of Italy's boot, Sicily is not only Italy's largest island, but is the largest island in the Mediterranean, attracting much attention. Surrounded by the Ionian, Tyrrhenian and Mediterranean seas, the Greek, Arabic, Normans, French and Spanish have all contributed to shaping Sicily in to the exotic island it is today.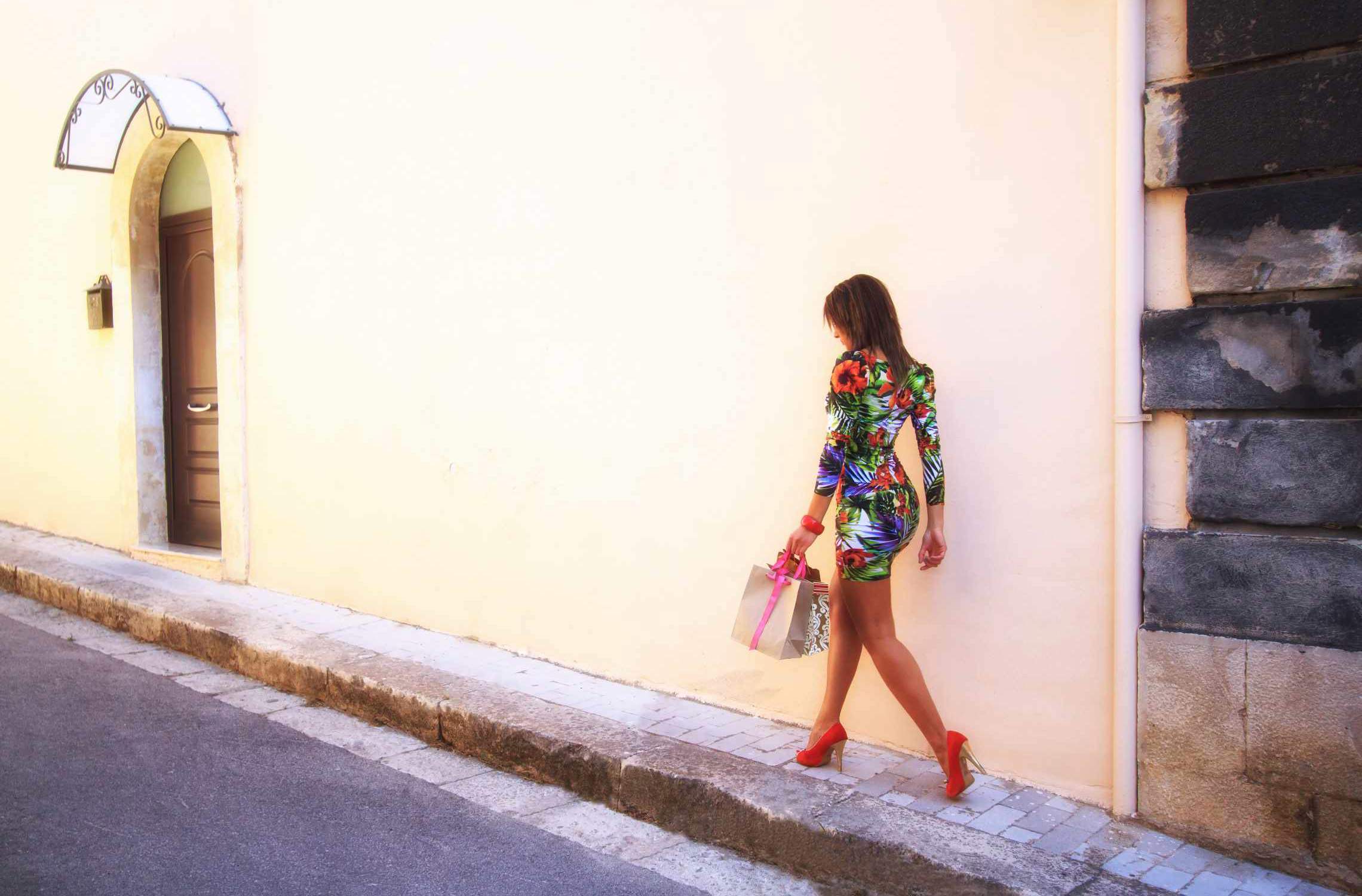 With a rich history, Sicily is bursting with cultural sites, many awarded UNESCO World Heritage status. Greek temples, Baroque palazzos, Norman churches, amphitheatres, grottoes and authentic Sicilian cities untouched by tourism, means you'll never be short of things to do on this sunny island. And then of course, there's Mount Etna. At 3,350m, this is the tallest active volcano in Europe. Its spectacular eruptions are constantly changing the unique landscape surrounding it, which is quite different from the rest of Sicily with its ancient towns and stunning beaches. To walk around its crater is an unforgettable experience.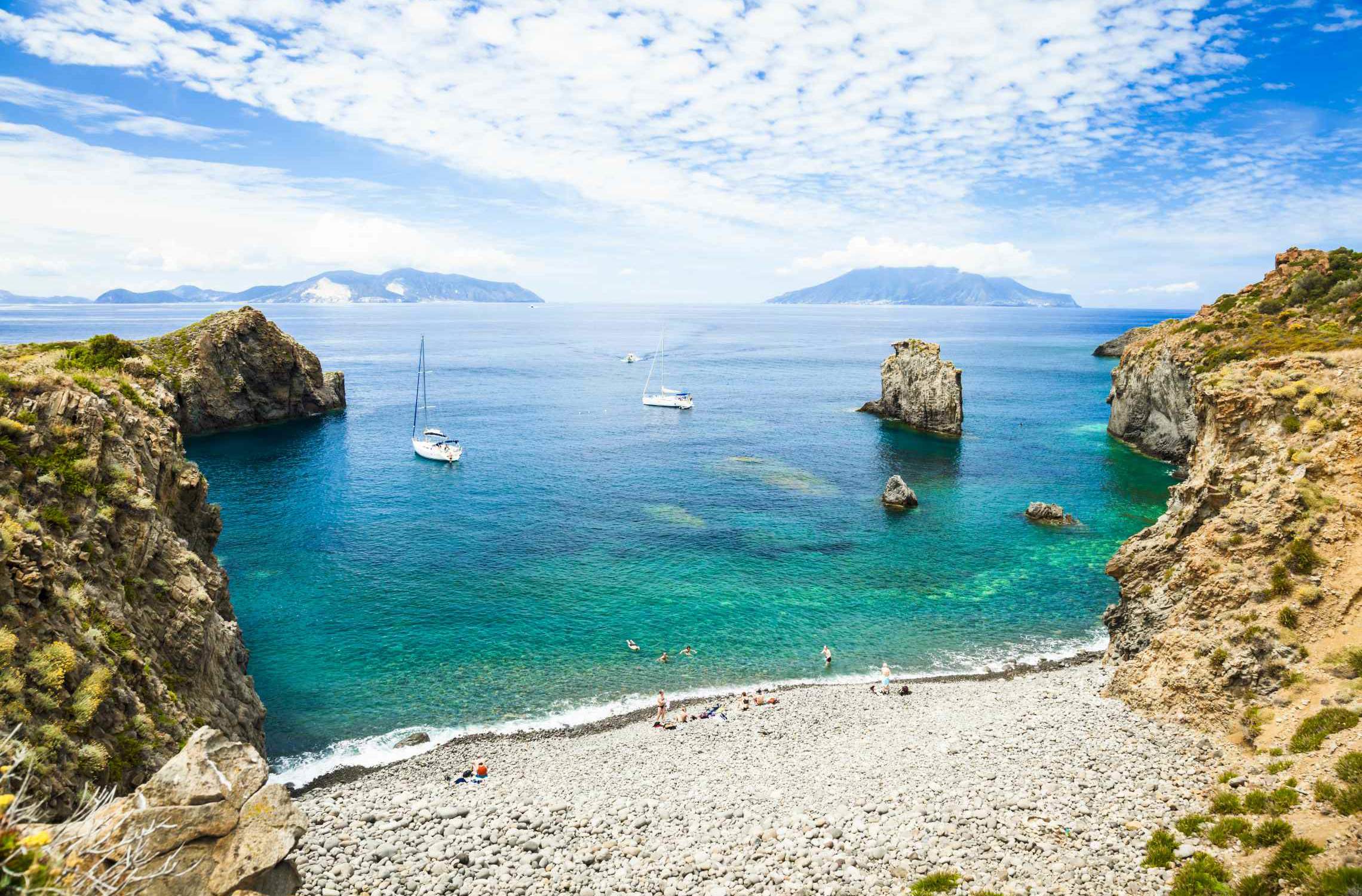 But, let's not forget, Sicily is an island, and that of course means miles of coastline. For those visiting with, or without families, choosing how to spend your time is a personal choice, but rest assured there's something for everyone. Whether you want to relax on a Caribbean-like beach such as San Vito lo Capo, go windsurfing and diving, or take a boat ride to the many off-shore islands including the Egadis, it's all there. And its position at the bottom of Italy means a longer summer than Northern and Central Italy, so make the most of it, its climate can be taken advantage of well into November.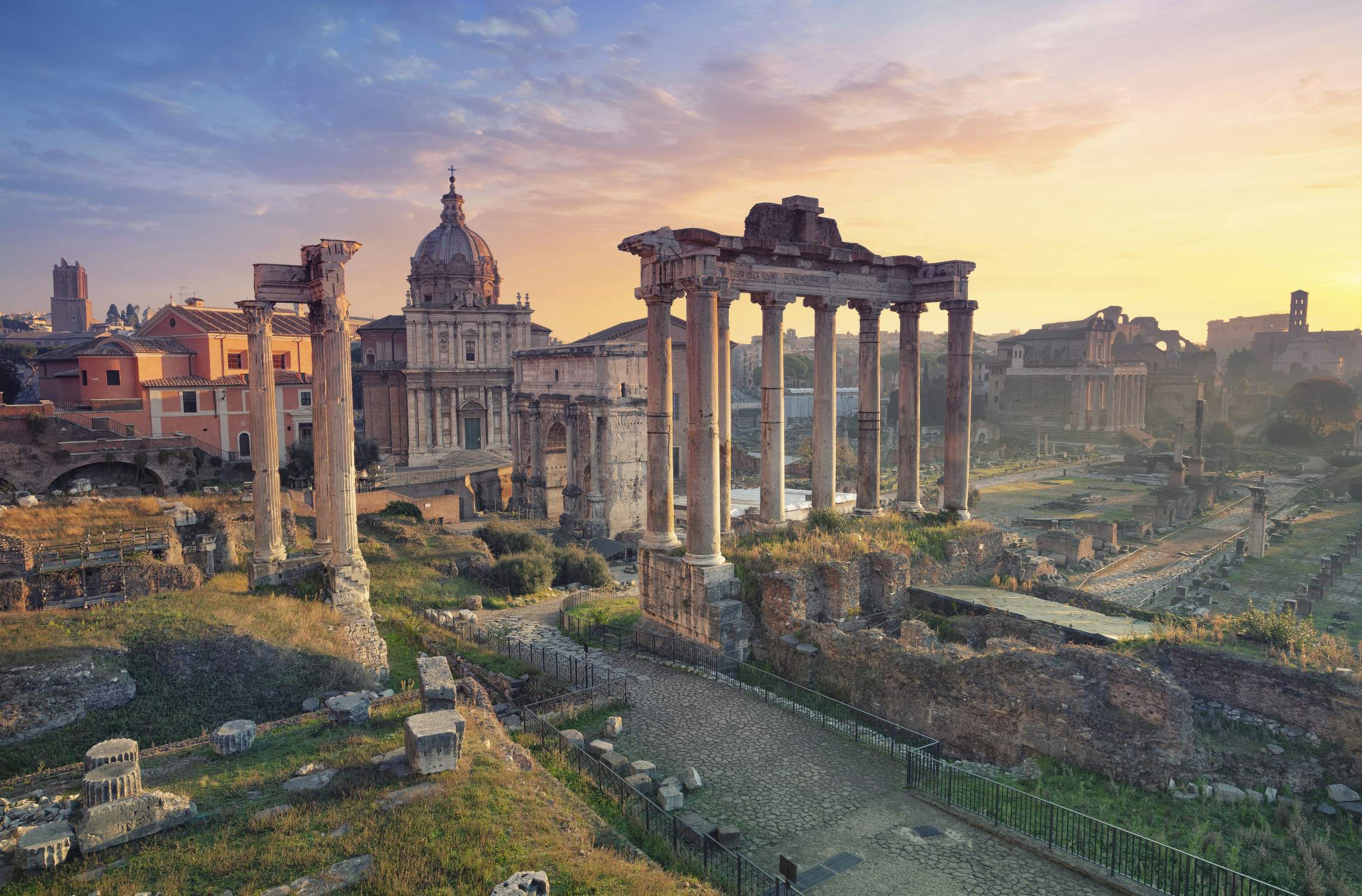 Sicily's dramatic landscape is not all about beaches though, head inland where the island is less populated and hike through mountains and hills, taking in breath-taking views of the sea. Protected parks such as the Madonie and volcanic paradise of Pantelleria should certainly be seen on a day trip, alongside the enchanting grottoes and caves dotted around.
Then of course, there's the many cities and towns - Palermo with its popular markets and extraordinary street food, the important Greek city of Syracuse, Baroque town of Modica, the port city of Trapani and Marsala with its wonderful wine to name a few.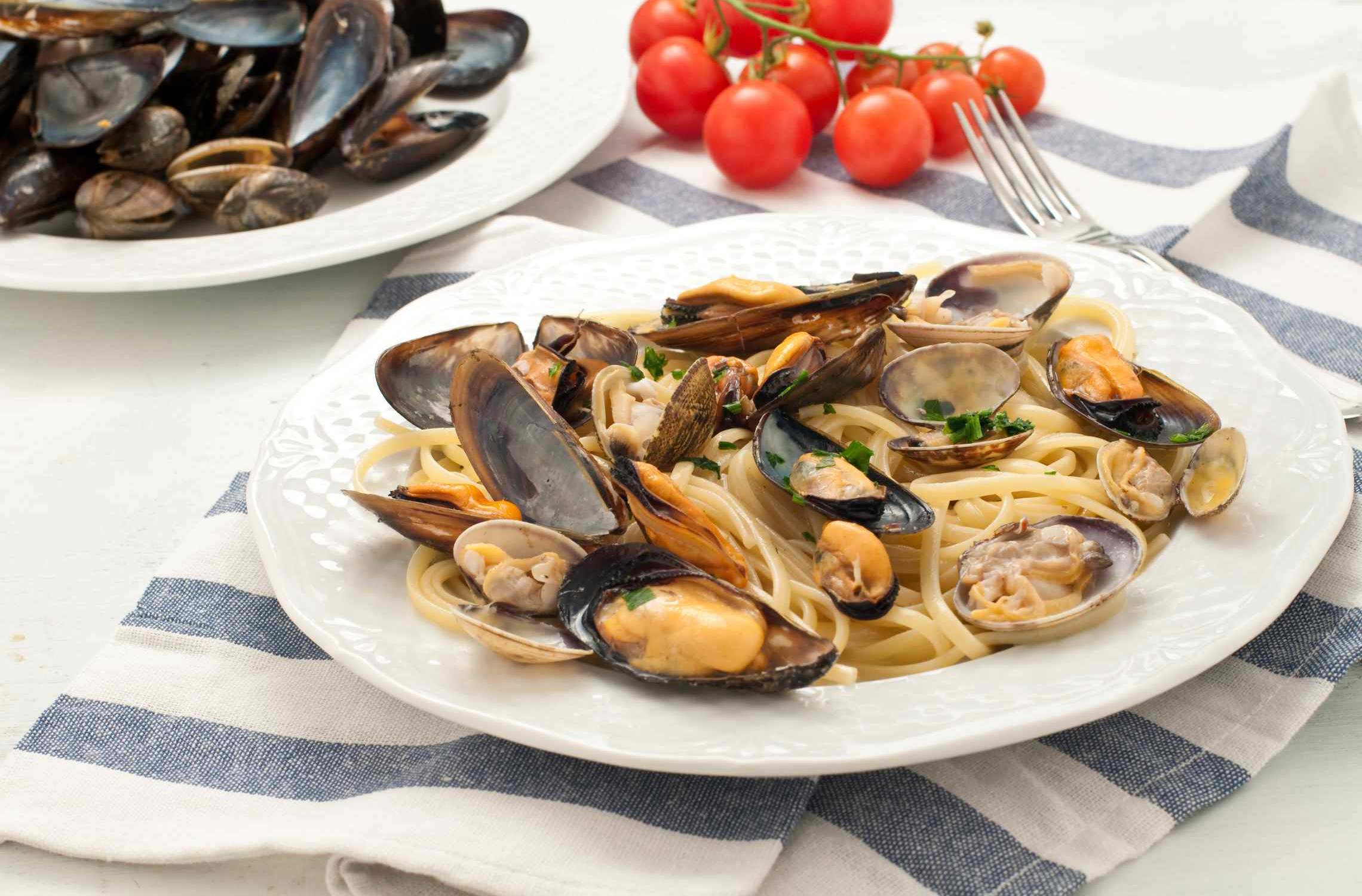 To top it off, Sicily truly is an Italian island when you consider the stunning choice of food available. Not only the traditional pizzas, calzones and pasta (favourites with everyone), there's also the influence of the sea in dishes such as pasta con le sarde - sardines, fennel, saffron, pine kernels and sultanas in a light, sweet tomato sauce, and Arabic heritage in the Sicilian fish couscous. And if you're a real foodie, make sure you taste some of the incredible street food on offer in many parts of Sicily, including the capital of Palermo, which has fantastic markets!
The capital of Sicily, Palermo, is as you would expect - buzzing, vibrant, characteristic and full of charm.
Facing the Gulf of Palermo, this busy port city is bursting with character. In its architecture you'll discover glorious old buildings including the Norrman Duomo of Monreale, the Palatine Chapel and Arab-style domes, sat alongside the faded glamour of an eclectic range of dishevelled buildings lining the warren of streets around the city. As with Sicily itself, Palermo has been shaped by waves of invaders including the Greeks, Normans, Spanish, French and Saracen Arabs, to name a few, and there is certainly evidence of this at every corner.
Palermo's streets are chaotic, but this is what makes it such an interesting city to visit. Strolling around the vast number of streets, immersing yourself in the melting pot of styles, you'll be sure to stumble upon one of Palermo's famous markets. Visit in the morning, because whether it's seafood, vegetables, fruit or meat, the produce is incredible, and be sure to soak up the distinct 'souk' atmosphere - another Arabic influence. La Vucciria and Ballaro are said to be two of the most exciting. But, take your time walking around these stalls in the sun, whilst gorging on delicious street food, as this really is an unforgettable experience. Try the pane e panelle (chick-pea-flour fritters in a roll) – delicious!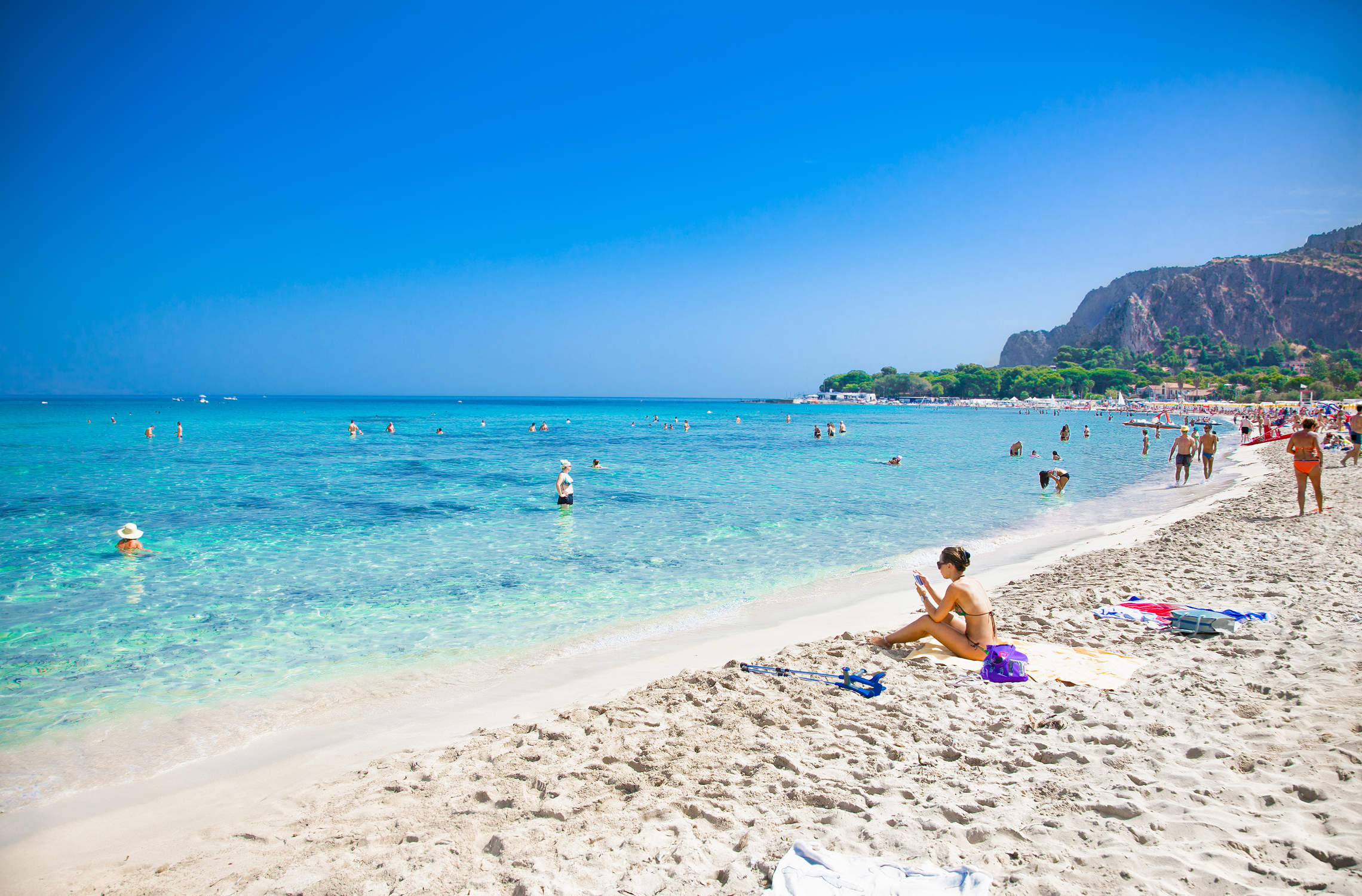 It's not all about the markets though as there are many boho boutiques and authentic restaurants on Palermo's vibrant streets. And the restaurants really are as traditional as you'd like them to be, with the menus and staff communicating only in Italian or Sicilian dialect - just one of the signs that this remains an untouched city in heritage, culture and everyday life. Corso Vittorio Emanuele, the main street through Palermo, is where you'll find many of these shops and restaurants, so take your time to stroll through and take your pick.
As well as shopping and eating, there are a number of important, beautiful, and sometimes, quite bizarre places to visit. Museums include the fine Museo Archeologico Regionale with exhibits from famous archaeological sites in Sicily, Palazzo Mirto - a stately home museum in the heart of town, and for the not-so-faint-at-heart, the Convento dei Cappuccini, where you'll find mummified corpses dressed in their Sunday best. This is how the Sicilians commemorate the dead. Well, we did say some of the sites were bizarre.
Then of course there's the mighty Cattedrale, much of which is built in lavish Arab-Norman style under Sicily's Norman rule. Listed as part of a UNESCO World Heritage site, this is a must whilst in the area alongside the Cathedral of Santa Maria la Nuova in Monreale - an exquisite example of Norman architecture.
Now, after all that sightseeing, what better way to relax than at one of Sicily's fine beaches, and there are many to choose from along the Palermo coastline including Mondello, San Vito Lo Capo and Cefalu. At any of these beaches, relaxing is paramount, but snorkelling and a walk at sunset is encouraged, to really make the most of these inspiring surroundings.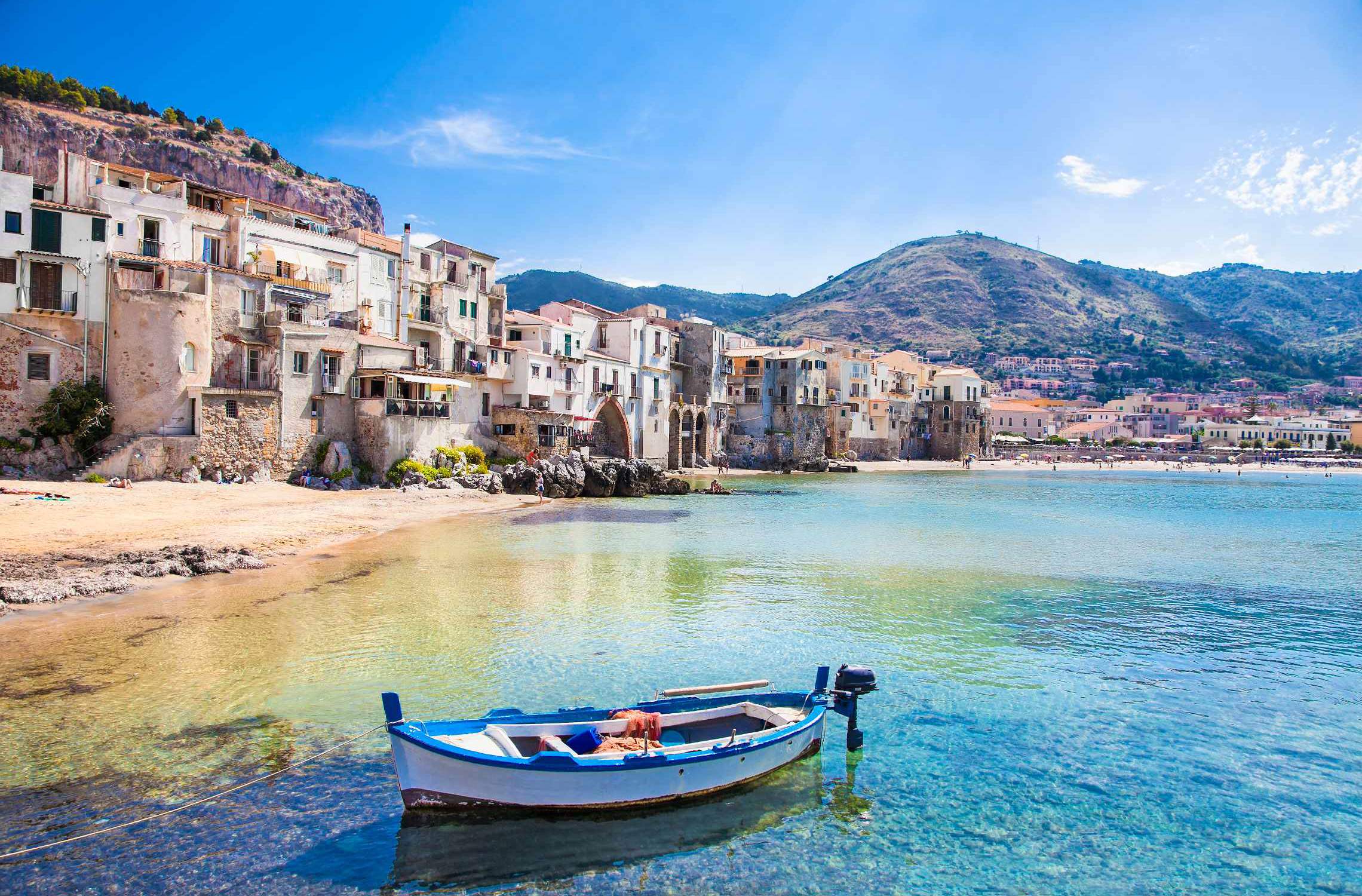 With a beautiful ancient Baroque city, picturesque steep cliffs and a coastline dotted with beaches, Trapani, on the west coast of Sicily is a perfect destination for families. Jutting out into the sea, Trapani is an important fishing port and gateway to the off-shore Egadi islands. The city itself boasts an impressive historic centre, which like the rest of Sicily features buildings, sites and monuments testament to the many Greek, Norman, French, Spanish and Arabic influences this island has seen. Don't miss the Cathedral of San Lorenzo with its elegant Baroque facade, the Peopli Regional Museum and the elegant Santuario dell'Annunziata for fine examples.
And when you're not visiting rich heritage sites, wander aimlessly around the lovely markets, pull up a chair at one of Trapani's fine fish restaurants, and finish off with a delicious ice-cream at a gelateria. The city really is a joy, but it is the Trapani coastline that draws many visitors to these shores - the natural Gulf of Castellamare with mesmerising cliffs and beautiful beaches, Scopelo and its crystal-clear waters, and the Caribbean-like San Vito Lo Capo, which is just captivating. Such an eclectic coastline means you can do as much or as little as you'd like whether it's relaxing on the soft white sand, scuba-diving around the rocky cliffs, windsurfing on the gorgeous azure sea or taking a boat ride to the caves of Marettimo Island. And then there's the extraordinary Egadis - a group of five small mountainous islands where you can find isolated coves, beautiful bays and an unhurried way of life. Each of the islands are different - one hilly, one famous for its transparent waters and the other boasting dramatic limestone cliffs - well worth a visit, and easily accessible from Trapani.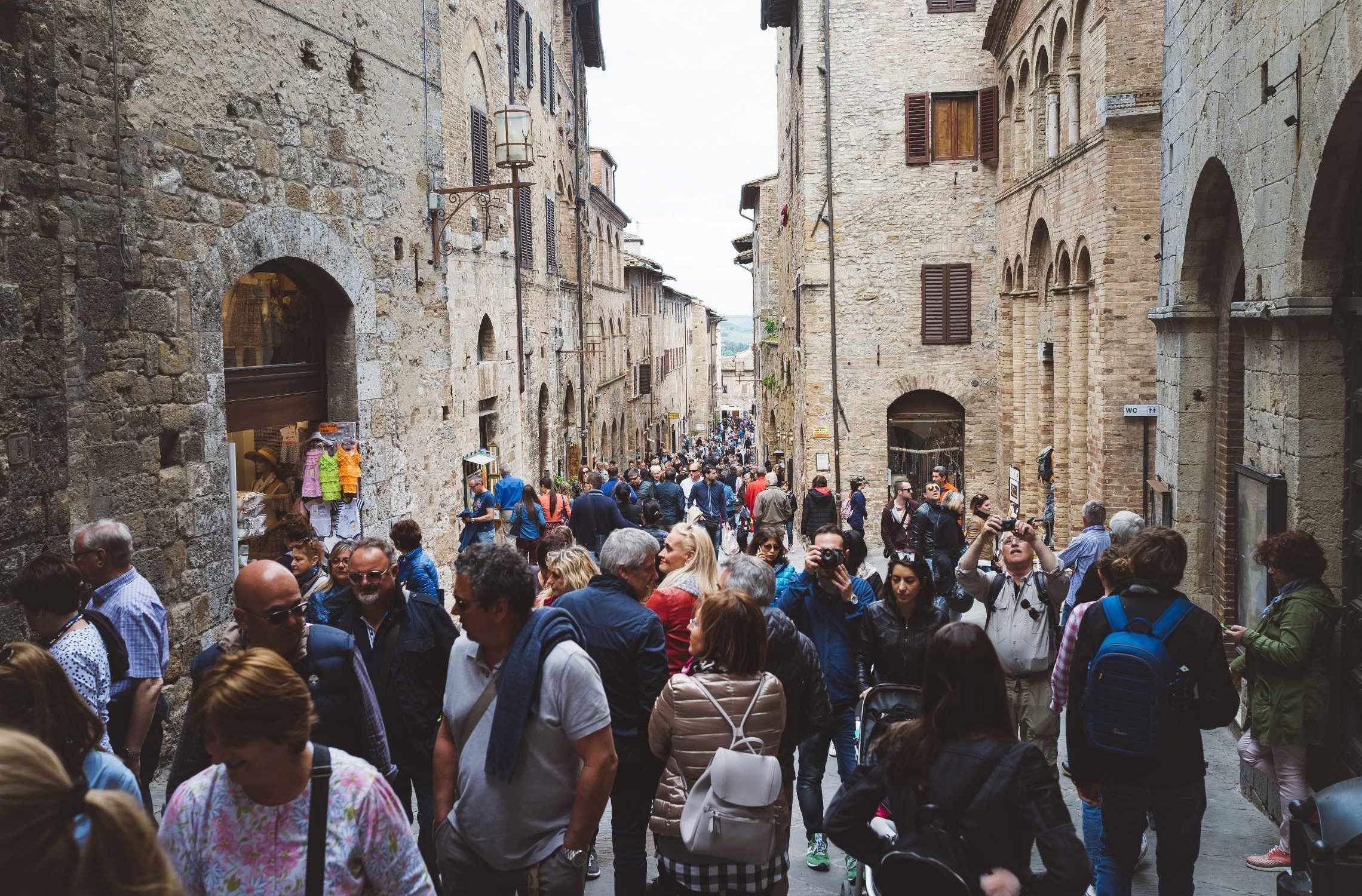 Also part of Trapani's rich landscape and history is its salt production - the quality so excellent it's exported to the likes of Norway to cure cod. The saline banks at the Trapani and Paceco Saline Natural Reserve make for a wonderful day trip, and the port is famous for its tuna fishing, with the mattanza (culling of fish) still taking place off the Egadi islands.
And finally, why not visit the home of favourite dessert wine - Marsala. This historic port is Sicily's most westerly city, easily reached from Trapani, and is certainly a journey worth making. Exploring the marble streets of the historic centre, you'll discover Baroque buildings, elegant piazzas, traditional family-friendly restaurants and an illustrious history. With magnificent buildings such as the grand cathedral, large church dedicated to Thomas Beckett, an interesting archaeological museum, and the saltpans and nature reserve of Il Stagnone with its migratory birds (and pink flamingos!), you won't be short of things to do. Then of course there's the vineyards… no visit to Marsala would be complete without tasting the internationally celebrated desert wine, which you'll find everywhere in the shops and restaurants around town.
There is so much to do in the Trapani and Marsala area, it really depends on how you would like to spend your time, which we at Sun-Hat Villas are more than happy to help with.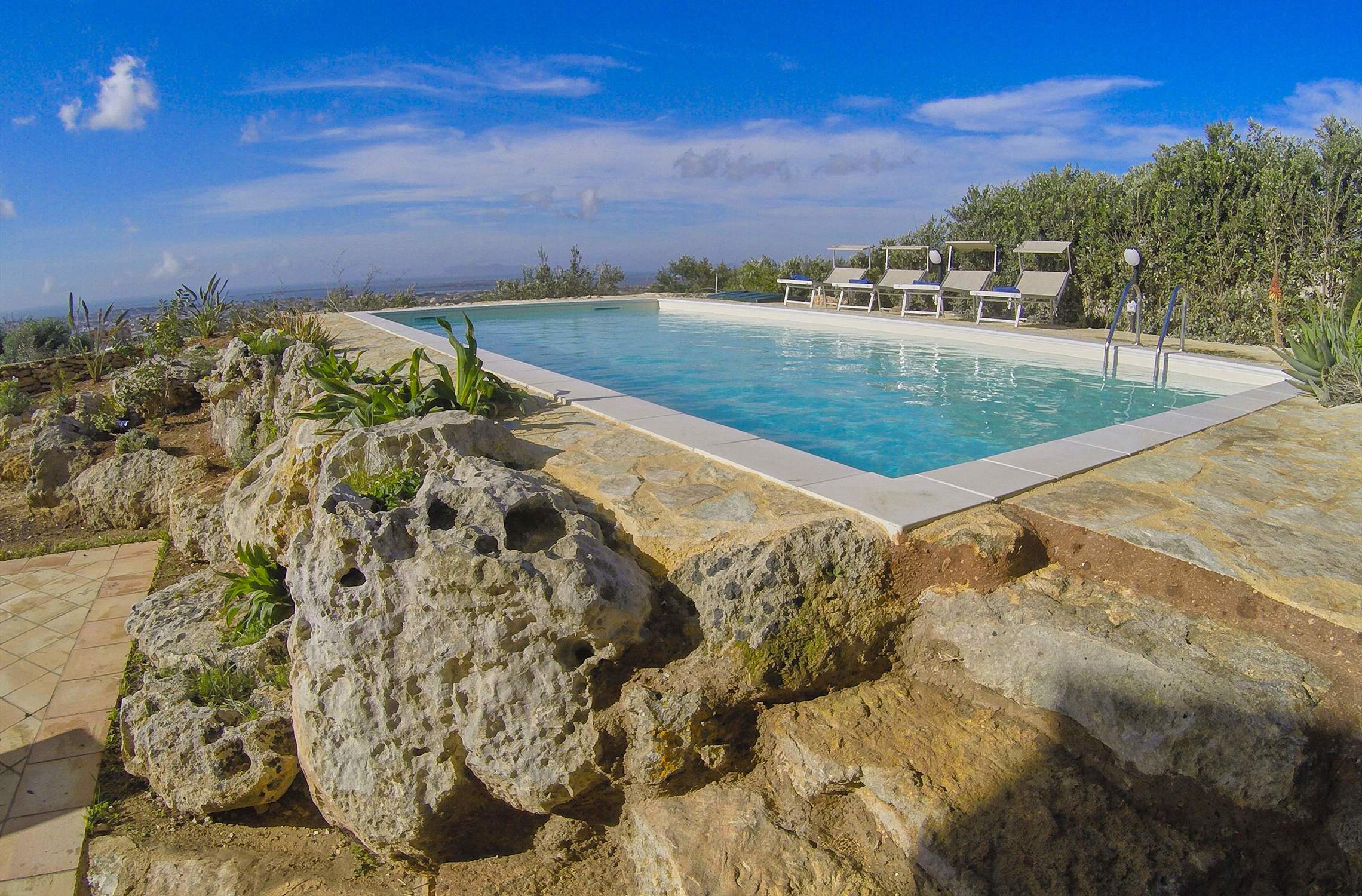 There's no end of wonderful villas in Sicily. From coastal properties with sea-views to romantic hideaways and elegant manor houses for a large family, you'll be spoilt for choice. Whether you want to be near the sea or city, have a swimming pool or garden, just let us know and we can recommend the perfect place for you.
Sicily is full of incredible sites. To pick only a few is no easy task - but Mount Etna, the Valley of Temples in Agrigento, a trip to the Egadi Islands from Trapani and Marsala, Mothia and the Stagnone Nature Reserve are certainly a few we'd recommend. And apart from major sites, take time to wander around Palermo's street markets or enjoy the fine Mediterranean sun on one of Sicily's many beautiful and eclectic beaches - two of life's simple pleasures...