Planning a golfing trip to the Algarve or dreaming of a Majorcan cycling adventure? Can't leave without your favourite mountain bike or trusty set of golf clubs, but fraught with worry of damage or loss to your much-loved possessions? Never fear, as there's no need to leave them behind.
If you're planning an exciting activity holiday to the likes of the Algarve, Majorca or Croatia, then read our equipment guide to help the packing – and unpacking – process go smoothly.
Golf in the Algarve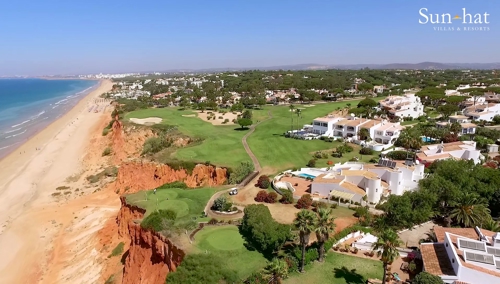 The Algarve is home to some of the world's most superb golf courses, hosting some of the world's most-watched championships on its stunning courses, which spread the length and breadth of the region.
If you're a true golf lover and someone who follows the sport all over the world, then the Algarve is the perfect place for a getaway based around the sport you love.
Tips
While you can hire or loan equipment on holiday, particularly in a destination known for its excellence in sport, nothing will ever be quite the same as playing with your favourite set of golf clubs.
Before you whisk away the golf bag and polish your putting plimsolls, there are a few things you need to think about:
Firstly, non-stop flights are ideal as the fewer times baggage handlers need to move your clubs from plane to plane, the better. Depending on your flight duration and destination though, you can put other measures in place to ensure the on-board safety of your beloved club set.
To prevent dents, scratches and scrapes, a durable bag is a must. Although expensive, well made travel bags, either hard-shelled or not, can save your equipment from serious damage, a brand to look out for is

 

Ogio, which offers a selection of lightweight, yet durable bags at a reasonable price.
Look out for a bag that has multiple pockets to hold tees, pencils and accessories like golfing gloves; be sure to get a bag with zip pockets though, to avoid them becoming loose in-flight. Also, a smooth-rolling bag with wheels is a must-have feature, as you'll likely be juggling other baggage, too. With this in mind, don't forget to check out your airline weight restrictions before you book.
Where to play
If you're looking to stay in the Algarve for your activity holiday, visit Vale do Lobo, a destination that boasts two renowned championship courses set amongst spectacular scenery and sea-views – The Royal and The Ocean Golf Course.
Cycling in the Balearics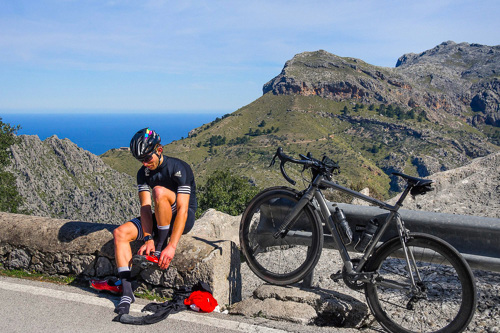 Like the Algarve, Majorca is renowned for its sport – most famously, its cycling. According to The Telegraph in 2016, Majorca is "the holiday destination for British cyclists", with its all-round sunny weather and a mixture of flat and mountainous terrain.
Perfect for cyclists of all abilities, there are few climbs that will prove too difficult for the average rider.
Tips
Carrying an expensive piece of equipment along with you? Perhaps a flashy mountain bike that requires thick wheels, a gentle terrain bike with a thin, lightweight body or even a bike for the little one to join in? We've put together a few tips below to help you transport your trike, bike and scooter.
The size of a bike today, even ones made for children, are certainly bound to fit within the 'oversized' category. However, there are a few methods to help the process run smoothly:
First, clean your bike and ensure no grease is gathering around the chains. Just like taking your clothes on holiday, it's always good to make sure everything is clean.
Most airlines require you to remove a number of components of the bike – such as handlebars, seat-post and pedals. It might seem strange to take your bike apart, but the more you remove, the better it will be for packing down and transporting.
It's time to pack up your equipment - the bulkier the bag, the better, and for added protection for lightweight bikes, we'd recommend purchasing a bag bigger than your bike's model, allowing for extra padding to be wrapped around the frame. Bubble wrap is the ideal material for added protection.
If you're looking for something lighter and pretty cool for the kids, then try the

 

Micro Luggage Scooter by Steve Aoki; not only a trendy suitcase, but also a kickboard scooter and trolley rolled into one.

Where to ride
Take your pick from the island's vast array of cycling routes.
Trail Running in Croatia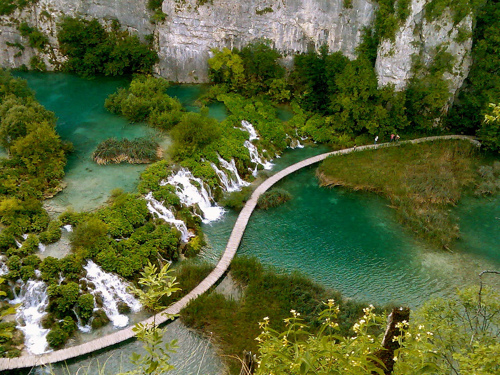 © Philipp – Flickr
Beach holidays and sun-loungers not the right getaway for you? Then a running trip to Croatia could be on the cards. With the country's warm climate, challenging routes and scenic views, there's no better place to feel the thrill of an activity holiday.
Perfect for climbers of all abilities with the country's rough, flat pebbled ground and mountain trails, Croatia offers climbers the chance to experience stunning views, and sensational circuits; giving runners Instagram-worthy photo opportunities.
Tips
While you may think that running holidays require little equipment, the courses that trail runners often encounter throw up some challenging obstacles such as steep mountain cliffs, rough forest terrain and sometimes, water. Routes like these demand tougher, sturdier equipment.
Some of these tools include heavy down jackets, rain gear, hydration packs, GPS trackers and, mountaineering boots for when a little more grip is required. Although all of this equipment can be easily transported in a large duffle bag, there is a high chance of damage to the various items in your bag.
With carrying a mixture of plastic, rubber, metal and lycra, there's a risk of tearing your equipment, so it's important to keep your things separately. Put to use your

 

stretchy dry bags

 

to help keep the items apart, as these bags have thick lining on the inside to avoid penetration, particularly from sharper objects such as the tread on your boots.
Your baggage won't be heavy, so it shouldn't cost anything extra to board the plane and sometimes you might even get your things checked in as hand luggage. However, depending on your airline and destination, the advised size of your carry on might differ, so check before boarding.
Though the weather in Croatia is likely to be quite fine, you can never be too sure you won't experience some odd weather when trail climbing, particularly at higher altitudes at certain times of year. To save space when packing your all-weather running clothes,

 

vacuum bags

 

that remove air from clothes are a must-buy.


Where to run
Meet local runners and enrich your stay in Croatia.
Booking Flights
Choose your airline.
Check for restricted materials or objects for your designated airline.
Check the weight of your baggage does not exceed airline limits.


Keeping Your Equipment Secure
Check your baggage is adequately labelled.
Check your baggage is surely padlocked.


Travel Insurance
Check your equipment is covered on the airline policy.
Check for any hidden costs.
For a restful night's sleep once your jam-packed day has ended, take a look at our range of stunning villas in the Algarve, Majorca and Croatia