If you love holidays jam-packed with activities and exciting sightseeing explorations, then a trip to the Algarve should be at the top of your list.
This location has some of the most stunning white beaches and crystal clear waters in Portugal, and an annual average of 3,000 sunshine hours, making it the perfect destination for wanderlust travellers who crave outdoor adventures aplenty.
For those with a thirst for adventure, we've put together a list of 2018 Algarve activities to keep you busy during your stay this year.
Monday – Scuba diving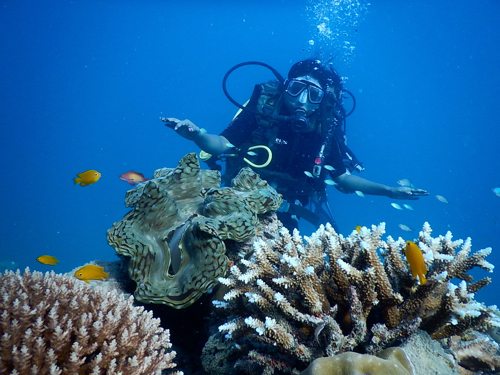 The Algarve coastline is a sublime backdrop to diving, rich in sea life with endless corals, gigantic caves and fascinating rock formations.
Locals dive here and use the translucent blue waters to catch the freshest fish for cooking later that day. With a scuba diving excursion situated in the marina of historic seaside town, Lagos, it's your chance to live like the locals!
Dive Time, the Algarve's longest established five-star diving school, offers people of all abilities the chance to be able to explore the depths of the ocean and see the Algarve from a whole new perspective. It's well worth spending a day out on the sea, and at the end of the trip, why not dine in one of Lagos' quayside restaurants. Portofino's Ristorante Italiano is a particular favourite of the locals, with fresh fish and fine views, you'll never want to leave.
Tuesday – Algarve International Circuit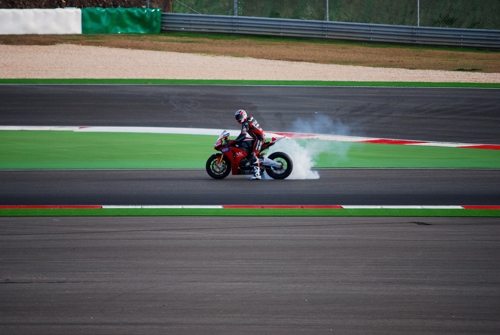 If you're looking for things to do during your stay in Portimao and you're a fan of motorsports, then this one could be just for you. Ever wanted to take a drive on a working track? Now's your chance, take a break from the tourist scene and head for a day of thrill seeking, fast-paced action at the Algarve International Circuit!
Home to Autodromo Internacional do Algarve, as well as Kartodromo Internacional do Algarve, the 4,646km track plays host to some of the biggest industry races around and is known worldwide by sporting professionals.
For aspiring drivers and motorsport fanatics, the circuit gives visitors the chance to hire a vehicle and test drive it on the track. Learn from the best motor racing enthusiasts and ex-drivers in Portugal on its go-cart circuit or off-road park.
Wednesday – Zoomarine Algarve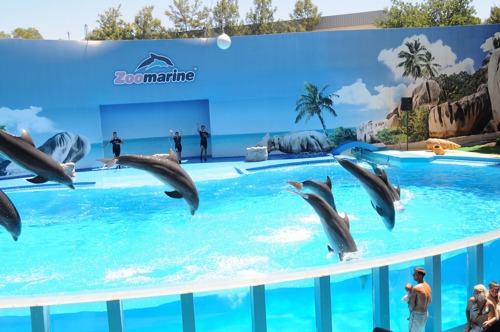 They'll be no shortage for the little ones, with this offering from Zoomarine. From its 4D cinema, pirate bay live show, pirate ship rollercoaster and rescue centre, the marine's activities are endless and will surely be a fun filled day for not only the kids, but also the adults.
For a life changing experience during your visit, swim on over to the Dolphin Emotions pool, where you'll get the once in a lifetime chance to swim with some of the ocean's most loved animals – dolphins! Dive in the marine's lagoons, surrounded by fine sand and exotic fish, and enjoy a dip with your new friends.
To see what's on offer through April – October this year, check out the Zoomarine's Instagram page.
Thursday – Life on the fairway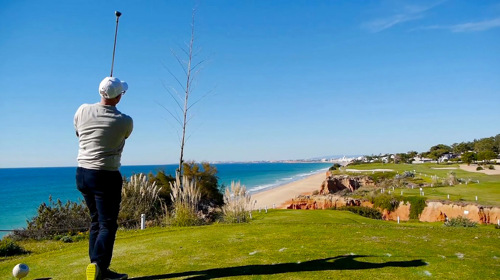 The Algarve is home to some of Europe's most superb golf courses, hosting world championships on its vast range of courses. Attracting thousands of eager visitors each year, if you're after a golf holiday, the Algarve is the place to look.
At the top of golf fanatics' lists for this corner of Portugal, is the Royal Golf Course, Vale do Lobo. Designed by top golf architect, Rocky Roquemore in 1997, this is recognised as one of Portugal's most prestigious 18-hole courses and is best known for having the most photographed 9th and 16th holes in Europe.
Set on a beautiful green landscape, coupled with rolling fairways and lakes, pine trees and wild flowers, this golf course is the perfect space to while away a day on the green. Eat on site from a choice of two sensational restaurants, both of which serve up traditional Portuguese-style cuisine.
Friday – Caldas de Monchique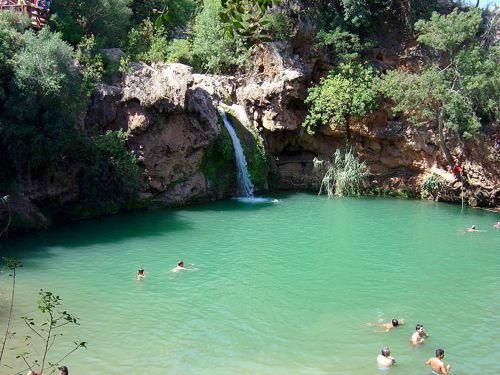 End a busy week with a trip to the spa in the medieval mountain town of Monchique – not just any spa, the Caldas de Monchique are old Roman thermal baths.
While you relax in the calming waters or enjoy a therapeutic massage, immerse yourself in the history of the space. Famous for its waters, which are said to contain healing properties, this is a must see activity on your trip in the Algarve.
In the spa's grounds, you'll find old stone picnic areas where you and your family can enjoy lunch surrounded by the olive trees and exotic animals. If you're after a more sophisticated, romantic meal though, the on-site restaurant offering traditional tapas dishes by candlelight could be for you.
Wake up fresh on Saturday morning, ready for a new adventure.
Saturday – Bike ride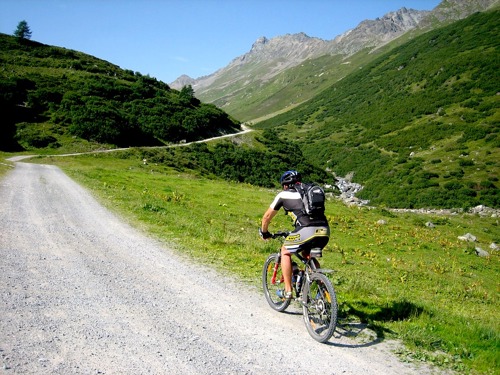 Want to immerse yourself in Portugal's natural beauty? Then take a bike ride through Ria Formosa Natural Park with MTB Algarve.
MTB offers guided and self-guided tours around the natural park, which covers a total of 60 kilometres of the park's landscape, taking around two and a half hours. You'll bike across the unspoilt coastline and spot dolphins in the waters nearby, spy dozens of birds in the blue sky above and come across unique flora and fauna.
Depending on the type of cycling activity you enjoy, MTB offers a wide range of trips – covering the rugged back trails of the park for a challenging cross country course, or gentle free-rides through the creek valley which follows a smooth flowing, sandy track for you to enjoy. Guided tour prices start just over £30 per person.
Sunday – Horse riding in Silves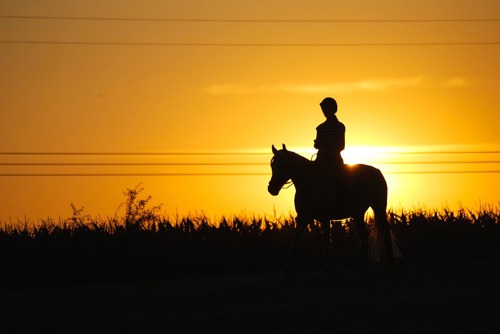 Whether you're an experienced rider, or a complete beginner, Country Riding Centre in Silves, a municipality in the Algarve, offers an afternoon trip with a difference.
A three-hour guided tour with horse riding professionals, this is an activity not to be missed, as you'll wander through the mountainous district of Silves and experience views like no other. Perfect for a Sunday stroll or gallop on the beach, the family-run CRC champions all that is great about Portugal – from its stunning Friesian horses, to its outstanding natural beauty.
If you'd prefer a less hands-on approach to riding, then why not sit in the back of an old-fashioned wagon and enjoy a relaxing experience, while the guide talks you through the surrounding landscape? You'll be able to really appreciate the views and take in the breathtaking location at your fingertips.
–
To complete your stay in Portugal's south west, take a look at our stunning portfolio of Algarve-based villas.