There are plenty of bars, night clubs and beach parties that have cemented Ibiza as a party scene hotspot. However there is a wonderful hidden side of Ibiza that many do not know about. The island boasts some of the most spectacular views from dawn to dusk in the Balearics.
One of Ibiza's key selling points is that everything is easily accessible, as the island covers just 221 sq. miles. Renting a car from the airport can come in handy, as it allows you to be free to discover as much or as little of the area as you wish to. Picture yourself driving down the windy roads, with the sun glistening on your skin and the summer breeze travelling through your hair. If you don't feel like renting a car, there are some great public transport links and taxis available.
If you find yourself spending 48 hours in Ibiza, here are our top tips on what to do:
Day 1
Refuel at Passion Café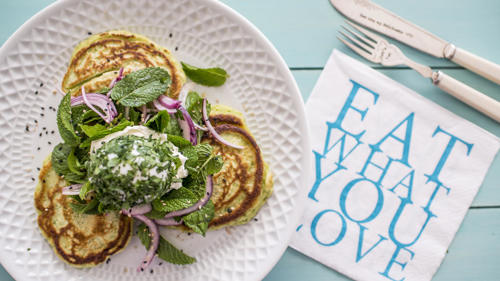 © Passion Café
The lively Playa d'en Bossa strip is home to Passion Café. The restaurant promotes the motto of health and happiness and all of its breakfasts and juices are designed to make you feel good. As you're on holiday, we suggest indulging in the pancakes, as it's a dish that never fails to disappoint! They also have vegan, vegetarian and gluten free options. The eatery has proved to be a hit with locals as there are a number of café's to be found in and around Ibiza, so it's likely you'll still be able to sample something from Passion.
Yacht and People Spotting at the Marina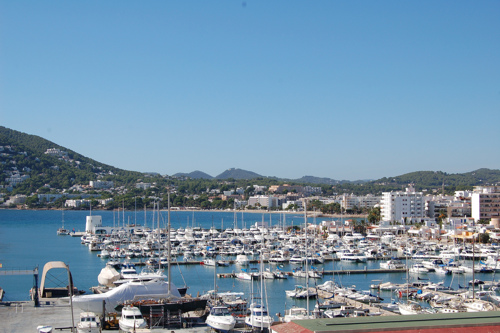 The Santa Eulalia Marina is famed for drawing in crowds of rich and famous and their elite super yachts. Stopping off here is a must if you want to be wowed by the impressive yachts and spend the morning topping up your tan and people watching; if you're lucky you might even catch a glimpse of someone famous. Sea Amigos offers daily luxury boat hire, so you can truly experience sailing through the waters in style. The Marina is also recognised as having a fabulous selection of shops and restaurants. The choice of food is endless from the Indian, Italian, German and traditional Mediterranean restaurants.
Lovelock Bridge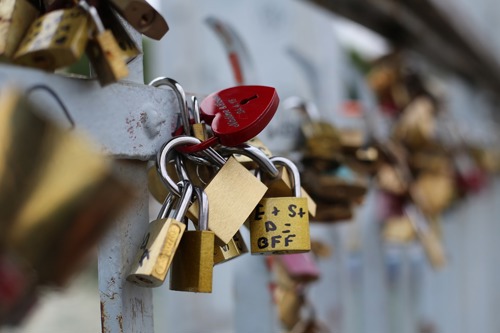 Ibiza's very own Lovelock Bridge can be found along the Santa Eulalia River. You can enjoy a leisurely stroll along the riverbank and marvel at the pretty little fishing and sailing boats floating along the crystal blue water. Couples are able to take part in Spanish tradition and get a padlock and engrave their initials on it or write them in permanent marker. They can seal the deal by connecting the lock to the bridge, throwing the key into the river, and leaving it there as an eternal symbol of their long lasting relationship.
Sunset and Cocktails

© Cafe Mambo Ibiza

Placed on the famous San Antonio strip is Café Mambo. Applaud the sun as it comes down at Mambo, whilst you're seated on the rocks with the rest of the crowd, as you sip on some cocktails listening to the music playing in the background. Prepare to be amazed by all the different hues as the sun sets for the evening and, once the sun has finally set, you'll also be treated to watching the captivating fire dancers. You can't beat the food in the restaurant either!
Day 2
A Beautiful Sunrise
If you find yourself being able to brave getting out of bed before 6:30am, why not take a trip to the beach to watch the sun come up. Make the most of your morning here, as Ibiza is home to some of the most spectacular views! To maximise on your time, we suggest packing a breakfast picnic, or if they're open, popping into one of the local cafes for a bite to eat. If we've tempted you with a morning at the beach, then take our advice and visit Cala Llonga beach, one of the most picturesque beaches in Ibiza, and enjoy the striking views there.
Tapas and Wine
La Bodega is a hit with us when it comes to tasty tapas food! It has a relaxed outside eating area and inviting interiors. It appeals to those who like to try lots of different dishes, authentic gastronomy, locally sourced ingredients and fine wines. The chocolate bomb dessert will be sure to satisfy any chocoholic and for seafood fans the salmon toast is extremely appetising too.
Hippy Markets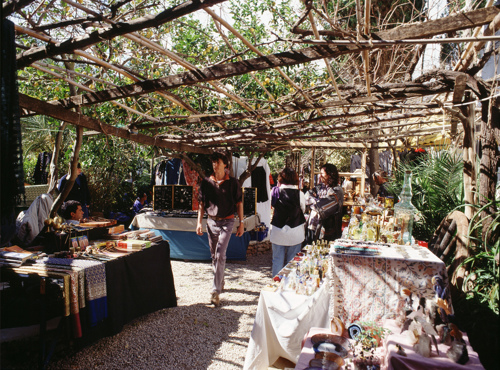 © Turisme Illes Balears
One of Ibiza's most notorious attractions are hippy markets, which provide the perfect opportunity to do some shopping. Las Dalias is one of the most well known hippy markets, and once inside you'll find souvenirs, handmade clothing and bohemian jewellery. While many of the markets are open throughout the day, things really come alive in the nighttime. There is a real buzz in the surroundings created by the live performances and the rare enchanting stories, which can only be discovered in the magical garden. If you're feeling peckish there's plenty of stalls around to try out some flavorsome street food. The markets usually close around 11:30pm.
Dinner with a view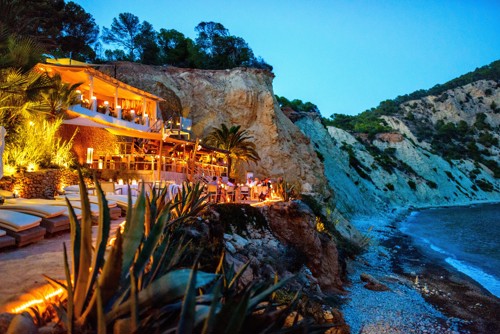 Bring your holiday to end in the most ultimate setting, with a tranquil meal by the sea. Positioned on a cove in the heart of Ibiza's countryside, looking over Sol Den Serra bay, Amante, delights guests with out of this world views of the island. Treat yourself to a real bona fide gourmet experience, close to the illuminated cliffs and moonlit sea.
Sun-hat Villas has properties across Ibiza including Ibiza Town, Playa d'en Bossa, Santa Eulalia, San Jose and San Rafael.