Tuscany is known for its cultural heritage, rolling fields filled with vineyards and, of course, its delicious cuisine. Much has been written about this popular holiday destination – but at Sun-hat Villas, we pride ourselves on showcasing those hard-to-find places around this stunning part of Italy.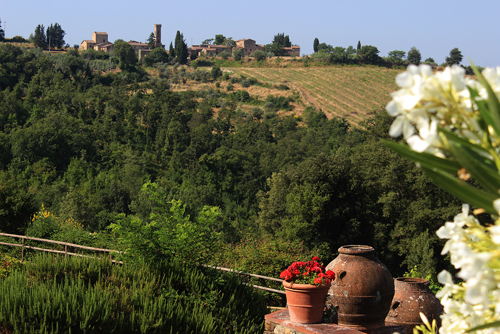 Not surprisingly, the Chianti region is a firm favourite among wine lovers, making it the ideal place for a romantic getaway. Even if you are only there for a weekend, you will still have time to spend an afternoon at the beach, see the sun rise in Florence and sample the local food and drink.
With so much to see and do it can be hard to know where to start, so we have compiled an itinerary featuring a few of our favourite places.
Day One
A morning in Lucignano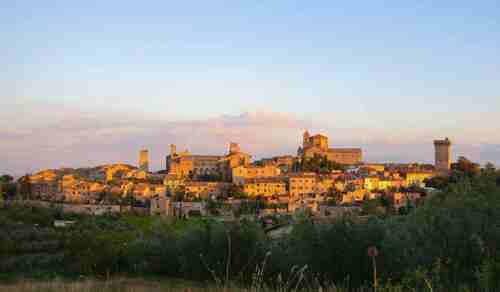 Close to Siena, and set amidst vineyards and olive groves, the medieval walled village of Lucignano is a hidden treasure just waiting to be uncovered. It is built around concentric circles, and the focal point is a typically-Tuscan piazza. Stop at one of the cafés and enjoy a strong espresso, before exploring the narrow streets and historic churches.
Another highlight for romantics is the Tree of Love, made from pure gold, and decorated with crystals, enamel and coral. This spectacular tree is housed at the Municipal Museum.
Escape to the beach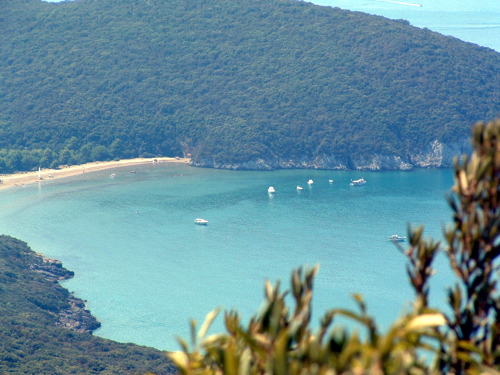 Leave the crowds behind and find your own spot on the beach at Parco Maremma, an area of outstanding natural beauty in southern Tuscany. For those in the know, Marina di Alberese is a popular choice and from the car park, you can take a pleasant 20-minute stroll to find a secluded stretch of sand.
A perfect evening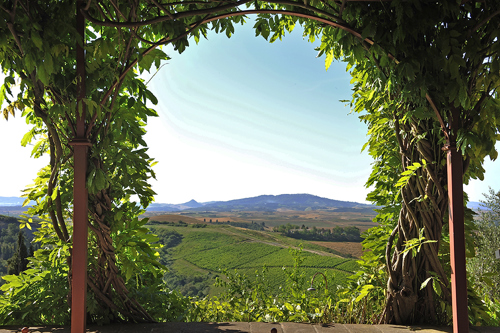 No trip to Chianti would be complete without an evening spent sampling a glass of the local tipple, but you don't always have to stick to wine. If you like nothing more than sipping a cold beer on a hot day then be sure to call in at La Birroteca di Greve in the pretty village of Greve. Known for its friendly clientele, and retro music, this is one of the best places to discover Italy's exciting craft beers.
Day Two
Sunrise in Florence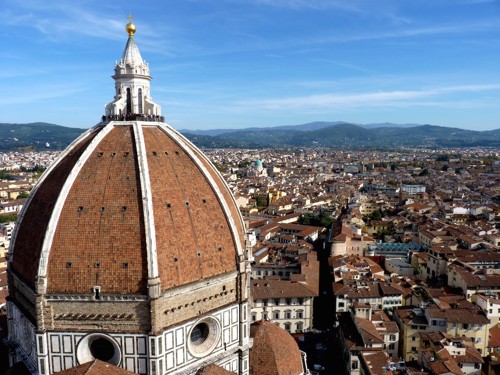 Of course, a trip to this ancient city is a must – but who wants to spend the day fighting through throngs of tourists just to get a glimpse of Michelangelo's David? Instead, start your day early so you can arrive in time to watch the sun rise. Bathed in the morning light, you will be able to enjoy the sights before tucking into a local breakfast of cappuccino and cornetto (coffee and a croissant). There are so many places to eat around Florence, but we particularly love Robiglio or Bar Galli.
A bicycle made for two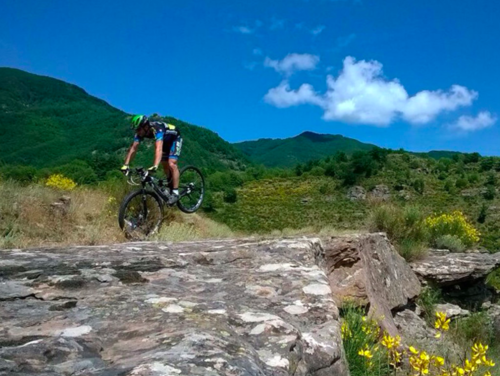 © TuscanyBicycle.com

The Italians are passionate about cycling, and each year Tuscany plays host to numerous cycling events including the vintage-inspired L'Eroica festival. With plenty of hills and mountains to climb, cycling here is certainly tough – but you will always be rewarded with wonderful views and ice-creams.
Rent your wheels from Tuscany Bicycle, which offers road bikes for those who like a challenge and e-bikes for anyone looking for something more sedate. The hire company will even drop your bike off at your villa and pick it up again for a small charge.
Indulge your senses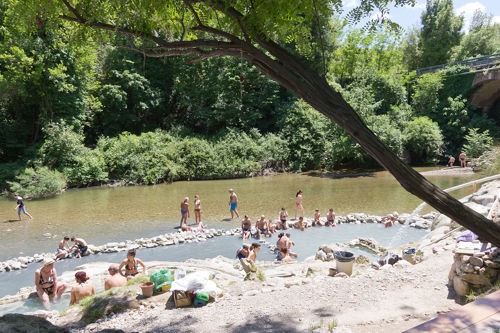 After all that exertion, round off your weekend by relaxing at one of Tuscany's hot natural springs. The warm, healing waters will be the perfect antidote to your afternoon of cycling, and best of all, some of them are free.
Just south of Siena, the springs at Bagni di Petriolo are close to the remains of a Roman bath house that dates back to 404AD. Here you will discover a series of smaller baths leading to a larger pool at the bottom, and this is a hot spot for Italians looking to unwind.
And for a truly authentic treatment, why not have a go at making your own luxurious body mask using clay collected from the riverbanks? Locals will often dry the clay, before mixing it with thermal waters and covering themselves with it. To wash it off, simply jump in one of the nearby rivers or pools – we guarantee it'll get the blood pumping!
If you've been inspired by our tips, then take a look at our selection of luxury Tuscany villas.