Portugal's Algarve region is famously family friendly and, here at Sun-hat, we love the easy-going vibe of Quinta Do Lago. Renowned for its golden sands and golf courses, the resort town also boasts a wide array of dining options: from unusual bars, to traditional Mediterranean cuisine, there is something to suit everyone's tastes.
With such a vast and enticing selection of restaurants and eateries to choose from in Quinta Do Lago, we wouldn't blame you for feeling a little overwhelmed when it comes to picking somewhere perfect for the whole family, especially if you have little ones in tow!
Luckily, we've compiled our top five family friendly places to wine and dine. All you need to do is decide where you want to be when you toast 'Saúde!' (Portuguese for 'cheers') to another day in paradise...
Koko Lane Café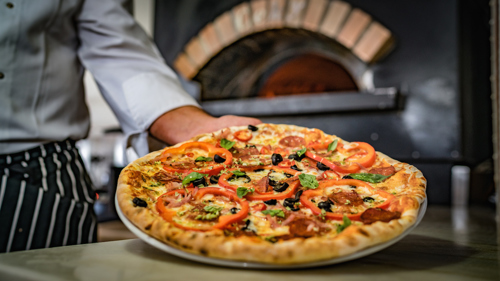 From mouth-watering breakfasts, to daily bistro specials, Koko Lane's extensive menu offers something delicious for any time of the day. Located on the driving range, flatbread starters and fresh spinach tortellini provide sustenance for a busy morning practicing your drives. With a traditional oven firing up heavenly hand-stretched pizzas, a play area next to the restaurant and an ice-cream shop, the kids are bound to be entertained. Takeaway is also readily available so you can grab a slice to savour whilst strolling along the golden sands of the nearby beach.
The Shack Bar and Grill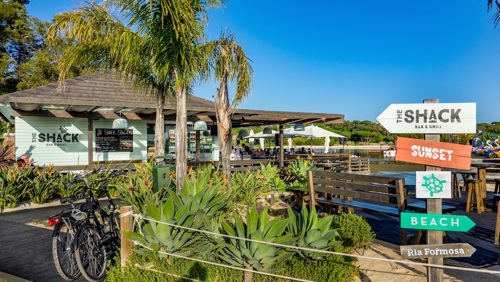 For a taste of something a little different, head to the The Shack Bar and Grill, renowned by locals and holidaymakers as the place to be when it's time to grab a sunset drink. This quirky eatery is modelled on a classic Portuguese fisherman's shack and serves up tapas style dishes on the shoreline of the lake, overlooking the nature reserve and the sea beyond. Take advantage of long, hazy evenings and dine al-fresco, whilst the kids play in the sand. Make sure to sample the famous 'Shack Burger' or the fresh fish tacos, washed down with an exotic cocktail or an ice-cold glass of Sangria.
The Cheeky Pup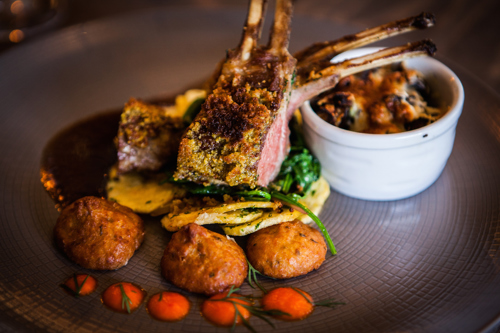 Why not try this brand-new Irish gastropub, where the outgoing team are guaranteed to give you the warmest of welcomes. The Cheeky Pup epitomises the fun and friendly reputation of the resort, and serves up a menu of fine wines, craft beers and modern gastro dishes that can be enjoyed on the stunning outdoor terrace. Make the most of your surroundings and soak up the sun whilst sampling fresh seafood followed by a traditional orange and almond cake. The kid's menu is jam packed with plenty of healthy options, as well as featuring more traditional pub classics such as fish, chips and peas, guaranteed to please the most discerning of youngsters. Due to its popularity, we suggest you make a reservation.
Bovino Steakhouse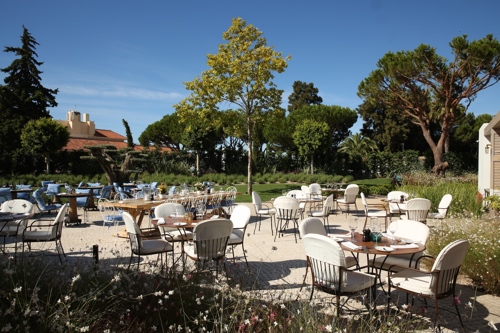 A holiday calls for a taste of luxury, and we've found the most exclusive steakhouse experience you can have in the Algarve. The Bovino Steakhouse offers prime-cuts and the finest dry-aged beef within a setting created by one of Europe's most acclaimed designers. We love the rump, the ribeye, or the two persons 'Bovino Signature Cuts Experience'. Kids are also well catered for here; there is a separate children's menu and an outdoor play area, where they can explore the surroundings in the sun, whilst you relax close by.
Picnic in the park or on the beach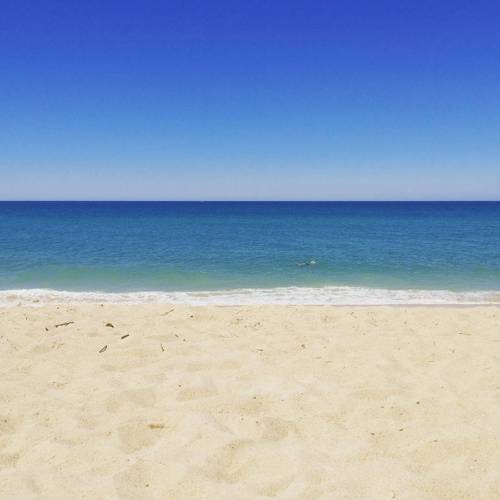 Saturday night in Quinta Do Lago is beach party night, and nothing quite gives you that holiday buzz like dancing through the balmy nights with the sand between your toes. Lying along the stunning Ria Formosa nature reserve, Quinta Do Lago beach has pristine white sands that stretch out for three kilometres – it's easy to see why the resort has gained its nickname as 'bather's paradise'. Nestled in the dunes, this part of the coastline offers unspoilt views of the ocean, making it a scenic and romantic picnic spot (check out local markets and shops for incredible local wine and home-grown produce).
The resort's driving range annually hosts Picnic in the Park in aid of some of the neighbourhoods' charities between July and August, offering a tranquil atmosphere as you tuck in to delicious local offerings. Live music and children's entertainment are situated next to the first tee of the South Course, making the Picnic in the Park a splendid way to spend your afternoon. When it comes to picnic options, every taste is catered for with hampers ranging from €12 - €25. The 'Pure' hamper is an assortment of healthy super foods, the 'Bovino' is a meat-lovers dream and the 'Clubhouse' basket is a Mediterranean mezze lover's dream comprised of dips and cheeses. A kid's picnic basket is also available to purchase.
Have these divine dining destinations left you hungry for a good deal? We have a beautiful selection of luxury Algarve villas available for your next family holiday.