You may know the Algarve for its over 300 days of glorious sunshine, it's luxurious, white beaches and its enchanting, Mediterranean seas. The Portuguese south coast however, has plenty more to offer than simply lounging in the rays; there are a host of inspiring, vibrant festivals and events waiting for you, all year round!
Whether you are after a taste of the Algarve cuisine, an activity filled adventure or an insightful, cultural experience, there are events all year round to make your stay that little bit more memorable.
All child friendly, you can keep the whole family entertained from Faro to Sagres, Loulé to Monchique with this mini selection.
Carnival Of Loulé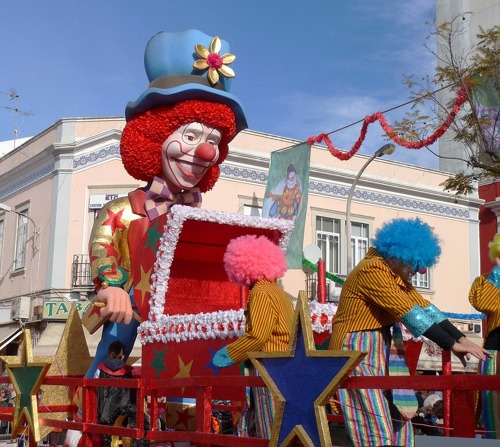 Whilst a lot of the Algarve is fairly low on tourists in winter and early spring, Loulé continues to be alive with an array of events in the 'colder' months, which includes the town's annual carnival. The three-day parade finishes on Shrove Tuesday and people travel far and wide to line the streets for huge, comical floats, local music and dancing. 2018 dates have been announced as the 10th-13th February, costing only €2 to enter!
Make Your Heart Melt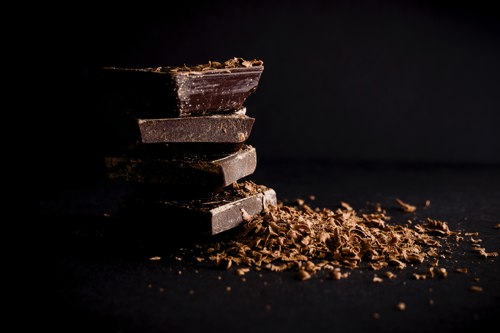 The historic town of Loulé, hosts a treat for those visiting with a sweet tooth. Every February, and often ideally placed around Valentines Day, the yearly chocolate fair comes to the town's Municipal market to flaunt the best local, cocoa delicacies. Pouring fountains, mountain like cakes and decadent displays of chocolate make visiting this castle walled city even more indulgent. Admission is free, so be ready to feast your eyes…or more!
FIESA Sand Sculpture Competition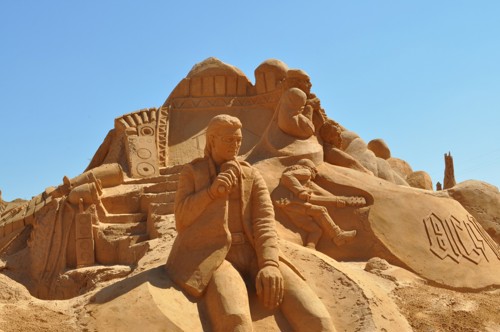 Located just outside of the petite and peaceful village of Pêra, is the world's largest sand sculpture competition. Between April and September, artists from all over the world travel to the Algarve, to carve spectacular works of art from 35,000 tons of sand. With a different theme each year, there will be a number of recognisable faces for you to snap away at; past exhibitions have included Willy Wonka, the Simpsons and Star Wars!
A Race Like No Other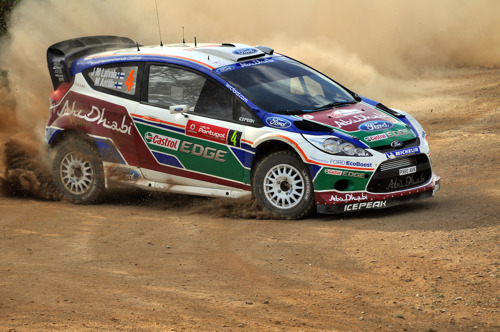 Whether you are an experienced petrol head or in search of a hit of excitement, 'Rally de Portugal' is an unmissable off-road race to witness. Part of the world rally championships, the route swings into the Algarve as part of its 350km route through Portugal in May. Prepare for thrills and spills from dare devil drivers as they take on some of the most famous obstacles and jumps in the motor world.
Festival Med
The slogan of this festival is 'music and much more' and we cannot argue, as Loulé again explodes into a celebration of world music. Taking place across the whole city in late June/early July, the Med festival becomes one of the most popular events in the Algarve. With a fantastic range of artists and genres to enjoy, you can dance away to your hearts content! Entrance to the bazaar is €12 on the day and free for children under 12, who can also be enthralled by a number of street dancers, actors and artists.
Go Back In Time
If you are after a knight in shining armour, then where better place to find one than the cobbled streets of Silves? In August the town turns into a medieval setting, popular with locals and tourists alike. With spit roasted food, medieval drink and historical entertainment, including jousting and dance performances, this guarantees to be a night to remember.
Sagres Bird-Watching Festival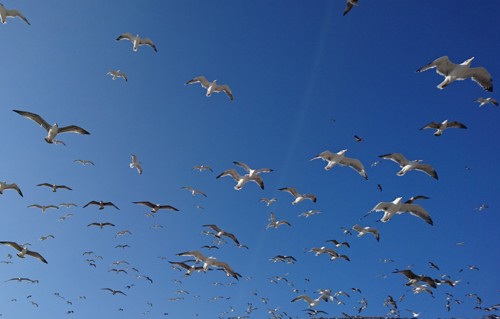 Beginning on the 4th October in 2017, Sagres acknowledges one of the Algarve's many natural wonders, as the south west coast becomes one of the main gateways for migratory birds from Africa. Lasting for five days, the initiative has a variety of activities from boat trips, to exhibitions, diving and surfing lessons to bird watching.
Feira de Santa Iria
Honoring St Irene, every October the central Algarve city of Faro ignites into a fairground like no other in the region. Based at Largo de San Francisco, Faro's largest festival lasts from the 20th-29th October in 2017 and is believed to have existed as far back as 1596! There is a showcase of the area's best eats and hand-made crafts for those non-thrill seekers; if not there are bumper cars, a Ferris wheel, rides and more to keep the whole family entertained.
New Year Extravaganza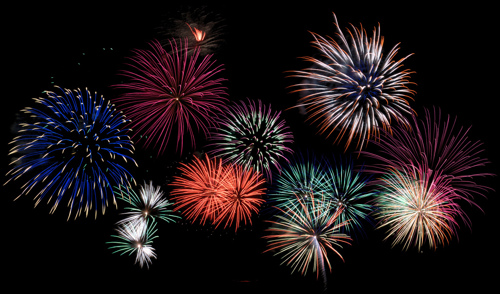 Home to luxuriant beaches and a crystal blue marina, Lagos is often seen as the jewel in the crown of the western Algarve. On the strike of midnight on December 31st, the town offers an awe inspiring fireworks display on the riverfront, just by the marina. Clink a glass of champagne and watch the New Year roll in and if you are lucky, catch a glimpse of the Portimao display in the distance.
–
Feeling inspired by the Algarve and its fiesta filled calendar? Then check out our range of luxury Algarve villas in the increasingly popular region, to satisfy your sunny needs.